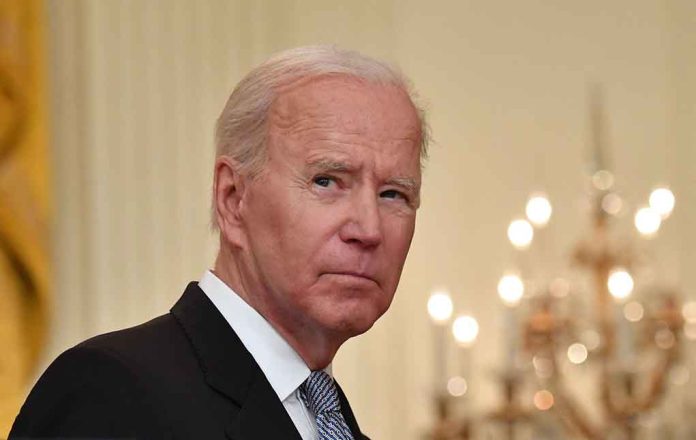 (RepublicanJournal.org) – Hordes of immigrants have illegally crossed the US-Mexico border since Joe Biden became president, putting an enormous strain on Border Patrol agents. While geography might imply that offenders are mostly from Central and South America, illegal immigrants come to the United States from all over the world. One Democratic House Representative recently called this phenomenon a "mini UN."
On Sunday, May 7, Representative Henry Cuellar (D-TX) appeared on "Fox News Sunday" alongside host Shannon Bream to discuss Biden's border crisis and the recent mass shooting at a shopping mall near Dallas, Texas. The Democrat, who represents a congressional district along the Lone Star State's southern border, told the Fox News host that individuals who cross into the country illegally need to face "repercussions." He highlighted that there are "over 60 countries that are represented" by the migrants.
Democrat Rep. Cuellar Rips Biden On The Border: 'Only Image We See Is People Coming In. No Images Of People Going Back' https://t.co/CtZMT3Bx6q pic.twitter.com/VUjVzRSrXD

— Daily Wire News (@DailyWireNews) May 8, 2023
Cuellar also noted that the decision to send people back to Mexico must occur when illegal immigrants first arrive at the border, or else the process will waste taxpayer money and government resources. This discussion comes as Title 42, a policy Donald Trump put forward during his presidency, is set to end on May 11. Until then, immigrants who illegally cross the border can wait in the United States for a court date as they attempt to claim asylum. After Title 42 ends, immigrants must pass more intensive standards upon entering the United States, meaning most applicants attempting to enter illegally will wind up deported.
Many people are trying to sneak into the US before this policy ends, and US Border Patrol agents are overwhelmed. Their union tweeted a criticism of Biden's open border policies:
Don't believe anything the WH says.

Last 10 days:

– 7,700 arrests per day

– Title 42 hasn't ended yet (it's going to get worse)

– 700% increase over normal day during Obama and Trump administrations

We have lying propagandists running this country and DHS right now.

— Border Patrol Union – NBPC (@BPUnion) May 3, 2023
Biden, looking to win another term, might struggle to gain momentum if he cannot get the crisis at the border under control. His loose policies are allowing criminals and copious amounts of lethal drugs like fentanyl to enter into the US, and many citizens have had enough.
Copyright 2023, RepublicanJournal.org