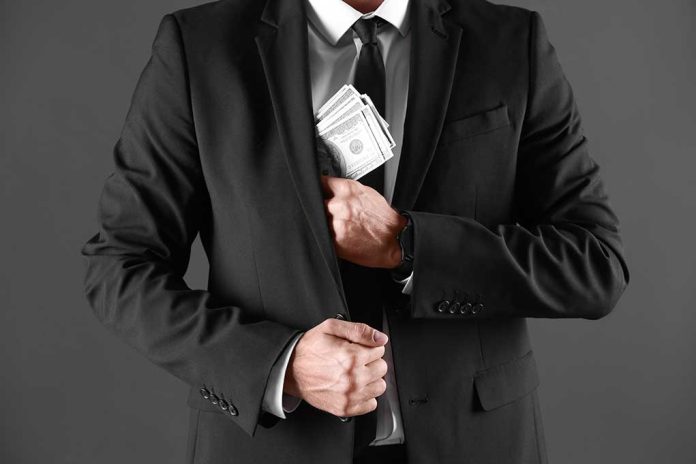 Hypocritical Dem Funds Campaign with DARK MONEY
(RepublicanJournal.org) – Wisconsin Lt. Gov. Mandela Barnes (D) is currently running for a seat in the Senate. On August 1, the Family Friendly Action PAC announced its plan to give his campaign a minimum of $5 million to support his efforts to unseat Senator Ron Johnson (R-WI). The political action committee has reportedly received most of its funding from America Votes and Sixteen Thirty Fund — both dark-money organizations. Oddly, Barnes previously spoke out against such groups.
Dark money simply means the two liberal groups backing the Wisconsin candidate do not publicly reveal the sources of their capital.
Wisconsin Dem Senate candidate Mandela Barnes pledged to crack down on undisclosed funding in politics.

A liberal dark-money group is planning to spend at least $5 million to support his campaign.

Via @alanagoodman https://t.co/7XkZFnGMqy

— Washington Free Beacon (@FreeBeacon) August 3, 2022
For someone who claims to oppose "undisclosed political spending," the choice to accept funds from the two non-profits seems hypocritical. According to records from the Federal Election Commission (FEC), both liberal groups contributed substantial amounts of cash to the cause. In June alone, America Votes gave the PAC $1.1 million, and Sixteen Thirty Fund gave them $100,000.
Although candidates have little say in who backs them overall, there is no evidence to suggest that Barnes rejected the monetary support, and he has yet to denounce the help. Meanwhile, more sponsorship generally means a larger reach.
Do you think candidates accepting cash of unknown origins is a good move, especially for those who speak out against dark money?
Copyright 2022, RepublicanJournal.org