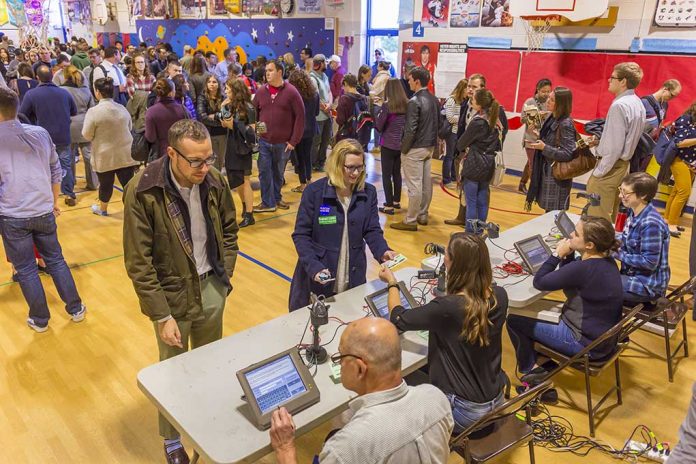 (RepublicanJournal.org) – Hervis Rogers is a 62-year-old man who found fifteen minutes of fame last March when he queued in line for six hours at a polling station to vote in a Democratic primary. He caught the attention of CNN reporters there on the day, giving an interview in which he said he was determined to vote despite the long wait he had to endure.
Unfortunately for CNN, Hervis Rogers, and the liberal commentators held Rogers up as an example of an honest American willing to go to great lengths to do his civic duty. But, it seems his vote was an allegedly illegal one. On Wednesday, July 7, Texas authorities arrested Rogers because his status as a felon meant he was not legally allowed to cast a ballot under state law. In Texas, felons still serving sentences (including those on parole) are not legally entitled to vote.
Houston Man Praised by Fake News Media for Waiting Hours To Vote In Dem Primary — Is Arrested for Illegal Voting https://t.co/bKaUIsfaww via @gatewaypundit

— Lee Taylor (@LeeTayl69972740) July 11, 2021
Texas Attorney General Ken Paxton, who has taken a hard line on everything to do with election security since last year's presidential vote, orchestrated this arrest. In a statement late last week, Paxton described Rogers as a "felon rightly barred" and reaffirmed his commitment to identifying and prosecuting those committing voter fraud.
This incident is yet another example of the evidence of voting irregularities that Democrats and mainstream media outlets say don't exist.
Copyright 2021, RepublicanJournal.org