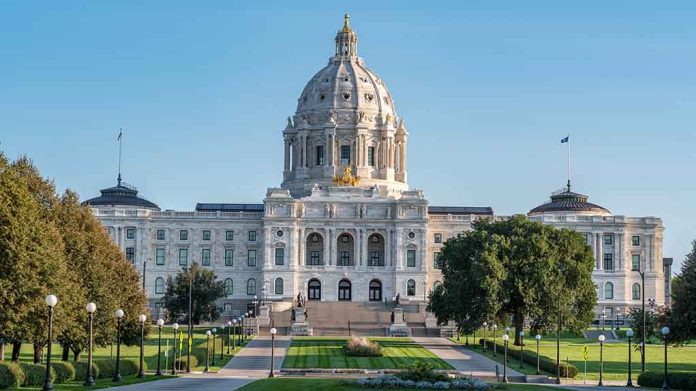 (RepublicanJournal.org) – Politics are often a family business. Many people question whether having certain physical ties should count in someone's favor in an election; regardless of any objections, family connections are frequently beneficial. In Minnesota, the widow of one deceased lawmaker is currently trying to win the seat he left vacant.
On Monday, March 14, Jennifer Carnahan announced she's running as a Republican candidate in the special election for the House of Representatives in southern Minnesota's 1st District. Her late husband, Rep. Jim Hagedorn (R), occupied the seat until his death last month at the age of 59. He had been battling kidney cancer.
Carnahan claimed she made the decision to run partially because of the support she has received from members of her community in southern Minnesota. She said she would pursue the same political goals her husband had, such as tighter border control and a greater emphasis on election integrity. She said she was still in mourning for her husband, but that running to finish out his term in the House would allow her to continue his legacy.
The widow of Republican U.S. Rep. Jim Hagedorn says she's running in the special election to fill the remainder of his term representing southern Minnesota's 1st District.

— Newsmax (@newsmax) March 14, 2022
Carnahan will face off against at least eight other GOP candidates and six Democrats. Another candidate, from the Legal Marijuana Now Party, will also run. The special primary election will take place on May 24, while the special election is scheduled for August 9.
Copyright 2022, RepublicanJournal.org