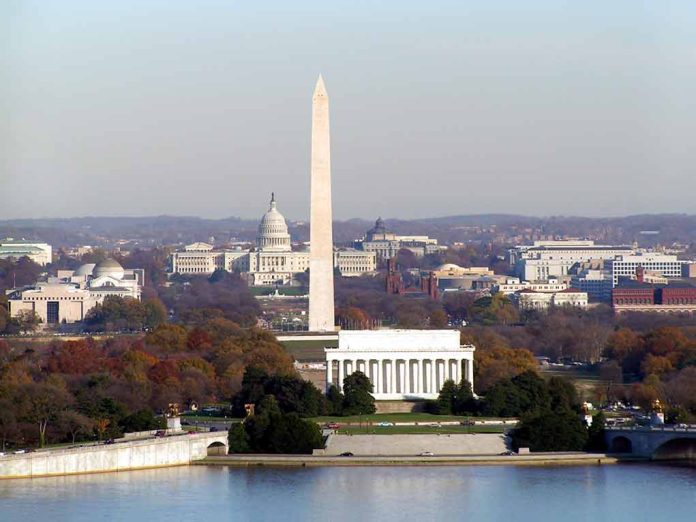 (RepublicanJournal.org) – The mayor of Washington, DC, seems to have picked a new fight with legislators after she made a wild claim about the number of homeless people in the city. Mayor Muriel Bowser (D) claims there are just over 200 homeless people in the capital. Other estimates –- including from her own staff –- put the number far higher.
D.C. Mayor Muriel Bowser says there are only 221 homeless people in Washington. pic.twitter.com/eWNlEYfCZI

— Anders Hagstrom (@Hagstrom_Anders) May 16, 2023
On May 16, Mayor Bowser appeared in front of the House Oversight and Accountability Committee to discuss homelessness in Washington, DC. Representative William Timons (R-SC) asked her if she agreed it was "a major, major problem" in the city –- and she didn't. In fact, Bowser stunned the committee by claiming there are just 221 people living on the capital's streets.
Timmons immediately questioned that figure, telling the mayor a city councilman had given him a report –- produced by Bowser's own staff –- saying the real number is about 5,000 people. Bowser insisted the report was wrong, and at that point, Timmons told her, "There are 221 people living under [Interstate] 395," and challenged her to go and look. However, the mayor stuck to her claims, saying she has outreach teams all over the city, and her numbers are accurate.
In fact, in 2022, Bowser's office put out a press release claiming homeless numbers in the city were down on the previous year's –- to 4,410. The Community Partnership, a nonprofit that provides homeless shelters in Washington, DC, says there are 4,877 people, including families with children, homeless in the city.
Whatever Bowser says, homelessness seems to be a problem for Democrat-run cities. The worst example is San Francisco, which is quickly becoming uninhabitable thanks to large homeless encampments and open-air drug markets, but New York City has massive numbers of homeless people –- almost 69,000 of them. There will always be some homeless people in any city, but in America's blue cities, the problem is getting out of control.
Copyright 2023, RepublicanJournal.org