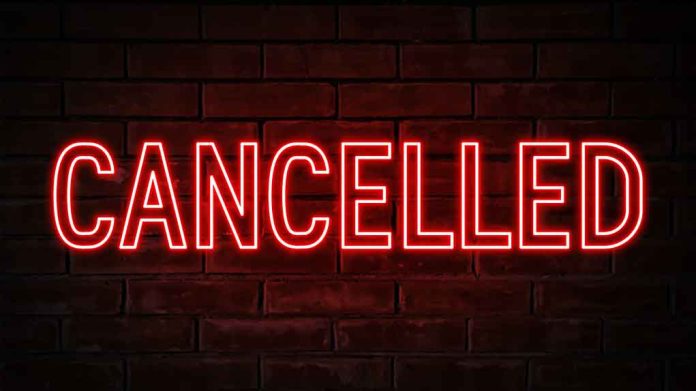 Petition With Just 125 Signatures SHUTS DOWN Famous Star
(RepublicanJournal.org) – A popular venue in Minneapolis, Minnesota canceled Dave Chappelle's appearance at the very last minute as a result of rising pressure from Leftists. The event, scheduled for the First Avenue theater in the city's bustling downtown, had to be moved to a location that wouldn't bend to swarms of protesting liberals.
The decision to cancel Chappelle's show comes after a petition on https://t.co/D12v8NJuqR named "First Ave: Don't Platform Transphobe Dave Chappelle!" circulated and gained over 100 signatures.https://t.co/yZrSbI6Szc

— KHQA News (@KHQA) July 21, 2022
First Avenue seemingly reacted to an online petition signed by a tiny fraction of people in comparison to those planning to attend. Reports indicate that the left-leaning organization behind the movement is called MnUprising. The venue, possibly out of fear of violence, further released a statement of apology for nearly hurting anyone's feelings:
We hear you. Tonight's show has been cancelled at First Avenue and is moving to the Varsity Theater. See our full statement for more. pic.twitter.com/tkf7rz0cc7

— First Avenue (@FirstAvenue) July 20, 2022
Dave Chappelle made waves in the woke community when he announced during a Netflix special that he was on "Team TERF" with author JK Rowling. The term itself, which stands for "trans-exclusionary radical female," was part of a stand-up routine but became a flashpoint for the Left's cancel culture. Calls to harm his career, such as those in Minneapolis, haven't swayed the comedian from his beliefs.
The nearby hall that booked the presentation, Varsity Theater, honored the tickets, and the show went on with two more performances the following nights. In the end, it doesn't appear that First Avenue accomplished much more than losing a whole bunch of money for a few angry radicals.
Copyright 2022, RepublicanJournal.org