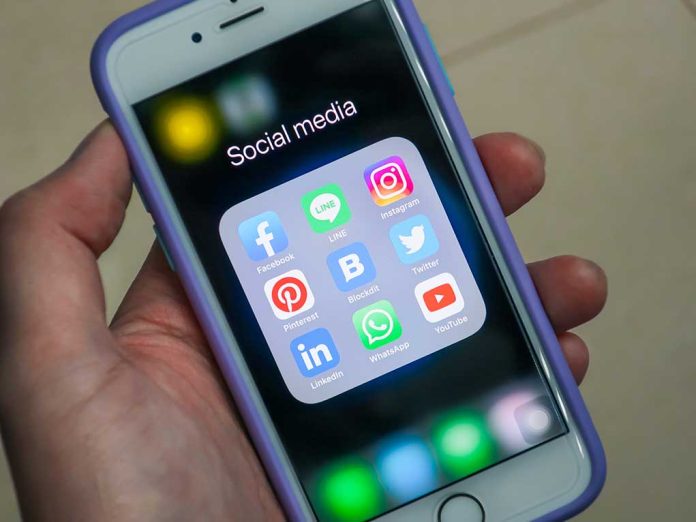 (RepublicanJournal.org) – Jeremy Boreing, co-CEO of the Daily Wire, alleges Big Tech has joined forces with the Left to silence conservative voices. He believes he's uncovered a secret media plot specifically targeting three of his news site's hosts: Brett Cooper, Michael Knowles, and Matt Walsh.
Daily Wire Co-CEO Reveals Secret Cancel Blitz Against Matt Walsh, Brett Cooper, Michael Knowles https://t.co/prLGFpuf9E pic.twitter.com/yw5dozUdfY

— Daily Wire News (@DailyWireNews) April 19, 2023
Boreing suggests the close timing between actions taken by Facebook, TikTok, and YouTube individually against his people weren't mere coincidences. He points to other oppressive moves occurring within the same time frame, including HobSpot and JW Player joining Eventbrite in canceling the Daily Wire from their platforms. He also noted that hackers accessed Walsh's Twitter and email accounts as part of their "cancel blitz."
Walsh found his YouTube account demonetized around the same time "for violating some opaque, arbitrarily applied standard or another," according to Boreing. The violation apparently occurred because the host expressed "the biological truth" regarding social media personality Dylan Mulvaney's biological sex. Mulvaney, a transgender individual and activist, became the subject of conservative outrage after sharing an Instagram video highlighting Bud Light's open support of the influencer's efforts.
Around the same time hackers attacked Walsh's accounts, as per Boreing's statement, protestors were demonstrating against Knowles' appearance at the University of Pittsburgh. Some even burned him "IN EFFIGY" as officials evacuated the Daily Wire host from the premises.
Within a day of Walsh's YouTube violation enforcement, TikTok informed Cooper it was permanently banning her from its site. The host had released an episode of her podcast, "The Comments Section With Brett Cooper," in December 2022 entitled, "Is TikTok Dangerous?" The move may have spurred the decision, although Boreing insists he has no idea why the foreign company would remove her privileges, stating, "the capriciousness is the point."
According to Boreing, the concerted efforts at censorship are all about cheating conservatives out of revenue. He notes that companies posting overtly left-wing content aren't suffering these same types of attacks, but he will be pursuing legal and public action against his employees' oppressors.
Copyright 2023, RepublicanJournal.org