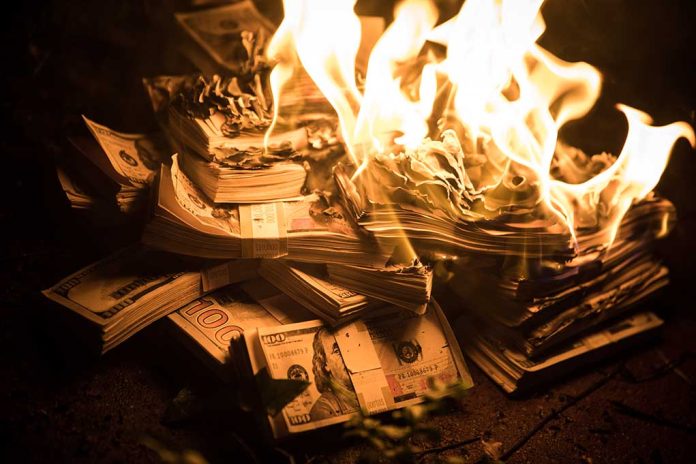 Billionaire's Fortune Wiped Out Overnight After Crypto Empire Falls
(RepublicanJournal.org) – Billionaires can be made overnight with the right investments or sometimes just a bit of luck. The opposite is also true. With one wrong step, people can lose their fortunes just as fast as they earned them. One billionaire recently learned this lesson the hard way.
30-Year-Old Billionaire Loses Entire Fortune Overnight As His Bahamas-Based Cryptocurrency Empire Implodes https://t.co/nnWn5tyypn

— Daily Wire News (@DailyWireNews) November 11, 2022
Sam Bankman-Fried, SBF to those in the world of cryptocurrency, recently saw his net worth plummet in what the New York Post has called the sharpest single-day decline the Bloomberg Billionaire Index has ever recorded. Some observers would say he's lucky to be on the list of billionaires at all after his cryptocurrency trading platform, FTX, went bankrupt.
The company amassed over a million users since launching in 2019. But when those users demanded to withdraw a total of $6 billion, FTX faced a liquidity crisis that ultimately led to its downfall. The mass exodus came after CoinDesk released an article claiming trading sheets from FTX and SBF's crypto trading house, Alameda Research, had a considerable amount of overlap on their cryptocurrency FTT tokens, an FTX invention.
According to the Post, the 30-year-old SBF saw his fortune go from nearly $16 billion to around $1 billion in a matter of hours. The FTX founder apologized on social media, admitting he'd messed up and should've done better.
Copyright 2022, RepublicanJournal.org