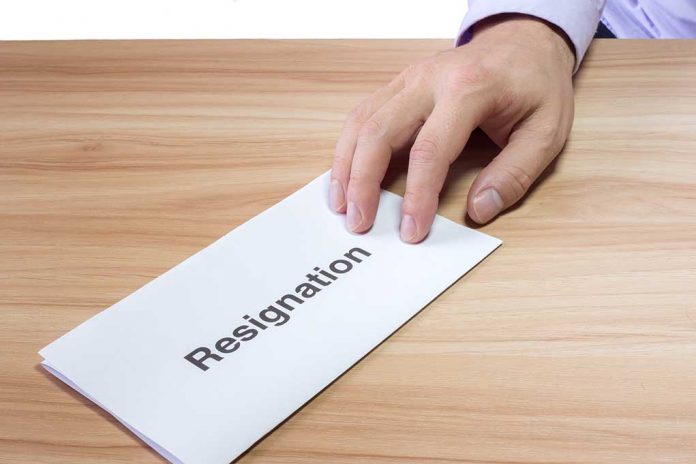 (RepublicanJournal.org) – One of the most important tasks accompanying the US president's job is to make appointments to key leadership positions. Of course, when a new administration takes over, many appointees of the previous president may find themselves out of step with the new leader. That appears to be the fate befalling some Trump-era appointees under President Joe Biden. He's asked Sean Spicer and Kellyanne Conway to resign from military academy boards or face dismissal.
However, the pair aren't backing down without a fight. Sean Spicer, who served as former President Donald Trump's first press secretary, said he wouldn't resign his position on the US Naval Academy's board of directors. He added he would be "joining a lawsuit to fight this."
BREAKING: As the Biden administration attempts to remove Trump appointees from their Military Academy boards, @seanspicer calls out White House Press Secretary Jen Psaki, and announces he will take legal action against the decision. pic.twitter.com/bPgLlJhFzK

— Newsmax (@newsmax) September 8, 2021
He also aimed at current Press Secretary Jen Psaki for making disparaging remarks about him, saying she "crossed a line" by questioning his fitness for the position. He highlighted his record in the military, his attendance at the US Naval War College, and the fact he has worked for five different presidential administrations.
Kellyanne Conway worked as Trump's Senior White House Counselor and has served on the board of the Air Force Academy since leaving that position. She dismissed the attempt to oust her as "petty and political." Addressing Joe Biden, she said, "I'm not resigning, but you should."
It will be interesting to see how the administration chooses to proceed. Will it follow through on its threat to fire Spicer and Conway?
Copyright 2021, RepublicanJournal.org