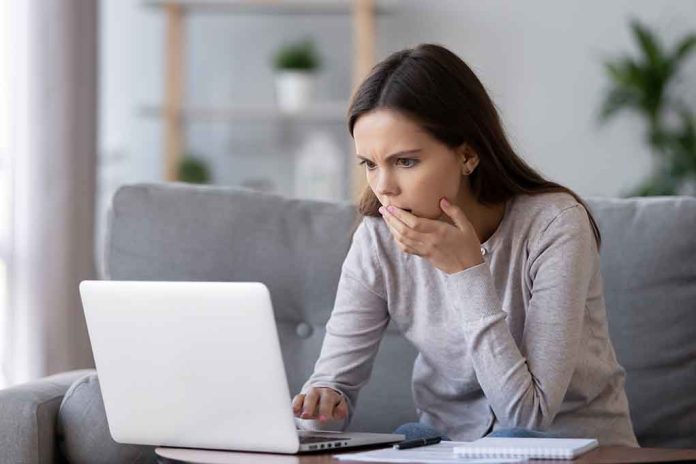 Congressman Claims "BLACKMAIL" – Secret Tape Released
(RepublicanJournal.org) – Representative Madison Cawthorn (R-NC) is undoubtedly one of the most controversial figures in American politics. The 26-year-old freshman congressman from North Carolina finds himself embroiled in scandal after scandal. A political action committee called American Muckrakers PAC is determined to unseat Cawthorn as a result. They recently released a damaging video in an attempt to do just that. Cawthorn has responded to the committee by calling their leak "blackmail."
'Blackmail won't win': Madison Cawthorn responds after nude video leaks online https://t.co/w73c50wQrO pic.twitter.com/3qd1nzqfQv

— SOCIALITE LIFE (@socialitelife) May 6, 2022
The video shows Cawthorn and another young male, both nude, performing adult acts with each other. The purpose of the attack seems to be to show Cawthorn's hypocrisy, as he is known for his staunch, conservative views on homosexuality.
Congressman Cawthorn stood fast on the release of the video, immediately declaring it blackmail. According to WCNC Charlotte, the young rep says he and a friend were acting foolish together, goofing around, and that the video doesn't show anything other than that. He declared that he will not back down, offering no further response or resignation.
The video is just the latest in a string of embarrassments for Cawthorn. With the looming questions about the young man's character, he's sure to face untold scrutiny throughout this election cycle. Is Cawthorn a hypocrite? Should he expect support from his colleagues at this point?
Copyright 2022, RepublicanJournal.org