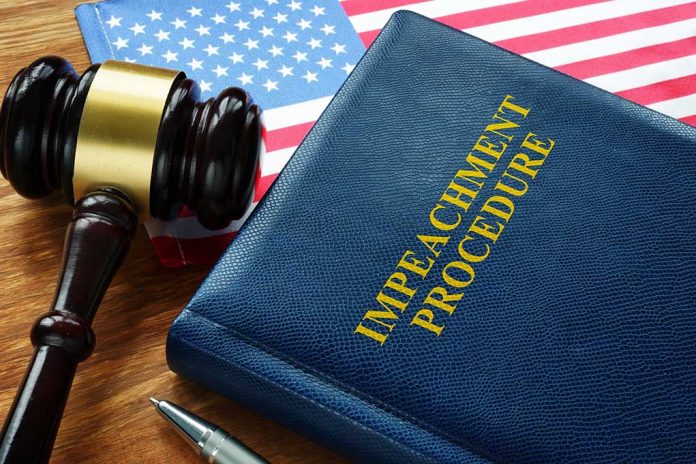 (RepublicanJournal.org) – President Joe Biden's leadership performance is raising more and more questions. His excessively hasty withdrawal from Afghanistan has already cost American lives, and more could well follow. Many conservatives are now openly calling for an end to his tenure.
Rep. Mo Brooks (R-AL) released a statement in which he calls Biden a "complete and total fiasco." Brooks calls on the president to resign following his mismanagement of the situation in Afghanistan. Should Biden fail to do the "honorable thing," Brooks thinks Vice President Kamala Harris should try to remove him from office using the 25th Amendment. Failing that, Brooks says, Congress should initiate the process of impeaching him.
Mo Brooks Wants A Biden Impeachment Probe For 'Treason' If Joe Does Not Resign Or Get Removed By 25th Amendment via @nationalfile https://t.co/AlBoJ6GIUP

— Mary Lisa (@MaryLis98915532) August 30, 2021
Rep. Brooks isn't the only one who thinks it's time for Joe Biden to go. Sens. Josh Hawley (R-MO), Lindsey Graham (R-SC), and Marsha Blackburn (R-TN), as well as former Ambassador to the United Nations Nikki Haley, have called on the Commander-in-Chief to resign following his disastrous handling of the situation in Afghanistan. However, Haley expressed reservations about Kamala Harris taking over as president, which Haley predicted would be "ten times worse."
Do the GOP politicians have a point? Is it time for President Biden to step aside and let someone else take up the presidency?
Copyright 2021, RepublicanJournal.org