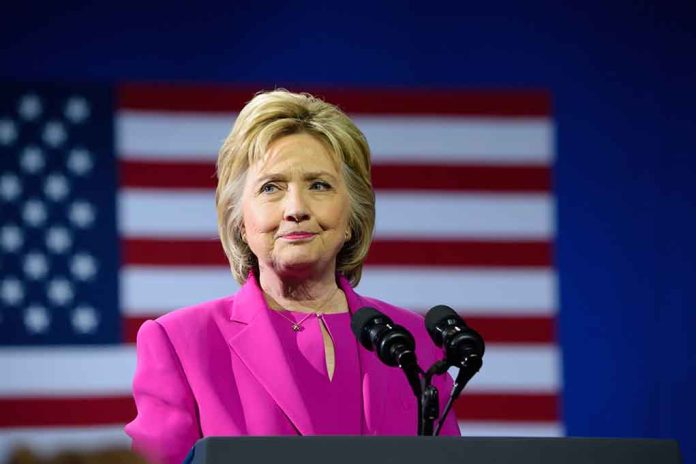 DCCC Chair Defends Hillary's Claim That Election Could Be "Stolen"
(RepublicanJournal.org) – Hillary Clinton, whom Donald Trump defeated in 2016, recently declared that far-right extremists are already planning to steal the next presidential election in 2024. The Democratic Congressional Campaign Committee (DCCC) chairman, Representative Patrick Maloney (D-NY), then seemingly came to both Clinton and the Democrats' defense.
Appearing on CBS' Face The Nation Sunday, Democratic Congressional Campaign Committee Chair Sean Patrick Maloney defended Hillary Clinton's baseless assertion that 'right wing extremists' are plotting to steal the next Presidential election.https://t.co/olieQvyQKB

— Paul Joseph Watson (@PrisonPlanet) October 31, 2022
Representative Maloney recently joined "Face the Nation" on CBS, where he spoke with host Margaret Brennan about the upcoming election. Brennan asked him about Clinton's assertion, to which he claimed to not know what she meant in her statement. Maloney did go on to declare that both Democrats and Republicans have legitimate reasons to ensure there's no fraud in the nation's elections and that voting is fair.
The DCCC chairman then stated, however, that both sides don't have an equal amount of accountability when it comes to the loss of confidence in America's elections, proclaiming that one side has spent years asserting Biden didn't win.
Brennan also asked Maloney if Democrats would accept the results of the midterm elections. The Representative declared they would, claiming that they always have and that they will continue to do so. RNC Research on Twitter had other thoughts on Maloney's statements.
DCCC Chair Rep. Sean Patrick Maloney says "of course" Democrats "will accept the outcome of the elections. Always have, always will."

That's just not true — Democrats have been denying election results for decades. pic.twitter.com/yeu6cHfulq

— RNC Research (@RNCResearch) October 30, 2022
RNC Research touched on the Democrat's comments about one side claiming Biden didn't win and provided a lengthy clip that showed his own party denying the results of elections, namely in 2016 and 2000. The Twitter account effectively called out the DCCC chairman and exposed the Democratic party for playing a double standard.
Copyright 2022, RepublicanJournal.org