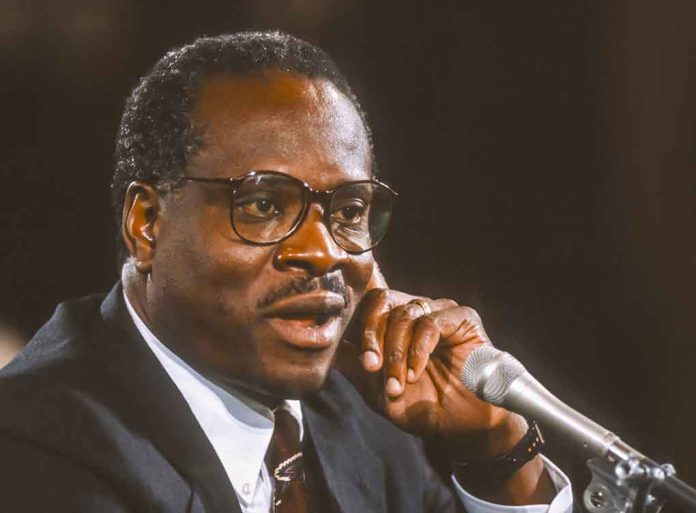 Clarence Thomas Bails Out Lindsey Graham
(RepublicanJournal.org) – A Georgia grand jury issued a subpoena to Senator Lindsey Graham, calling for the conservative lawmaker to testify regarding his role in 2020's alleged election interference. Graham has been challenging the legality of the subpoena demanding his testimony. While he hasn't been able to fight the Georgia grand jury's order, Graham finally caught a break after Supreme Court Justice Clarence Thomas stepped in.
Supreme Court Justice Clarence Thomas temporarily blocks Sen. Graham's subpoena from Georgia grand jury https://t.co/yTTJUo5kjp

— CNBC (@CNBC) October 24, 2022
Graham's legal team recently asked the Supreme Court justice to delay Graham's appearance before the Atlanta grand jury, which is looking into the possibility of criminal interference in Georgia's 2020 presidential election. The senator's attorneys had previously requested that the 11th Circuit US Court of Appeals delay the Republican's appearance, but the court refused.
The panel of judges on the appeals court explained its rejection came as a result of Graham being unable to show evidence that his challenge would succeed. The senator has been in the bind before, with a federal judge having rejected his request last month. The repeated failed attempts led to Graham taking the issue to the Supreme Court. Thomas, who is responsible for handling emergency applications like Graham's, single-handedly blocked the subpoena without involving the entire high court's bench. The conservative justice's block granted the Republican a temporary delay.
Graham has found himself in the middle of the Georgia grand jury's investigation of the actions of Trump and his allies, including the South Carolina senator, who communicated with state officials and allegedly tried to have them overturn Biden's win.
Copyright 2022, RepublicanJournal.org