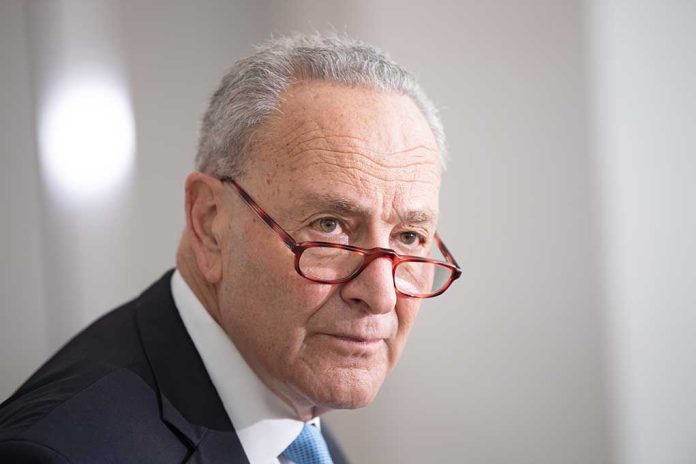 (RepublicanJournal.org) – Since the outbreak of the deadly conflict between Russia and Ukraine, Western leaders have been at pains to come up with sanctions to deter Russian President Vladimir Putin from continuing his military campaign. Still, many have been much quieter about their countries' reliance on Russian energy imports. It appears Senate Majority Leader Chuck Schumer (D-NY) is outright lying about it.
On Tuesday, March 1, Senator Schumer took a question from a reporter regarding Senator Joe Manchin's (D-WV) previous assertion that the United States needed to ramp up domestic oil production in response to the Russian crisis. Schumer disagreed with Manchin's view, claiming America was not excessively reliant on Russian energy imports and insisting the reason for inflating gas prices was monopolistic behavior by industry players. Specifically, Schumer claimed that Russian fuel accounted for 1% of US oil imports.
A fact-check article from the National Review disputes Schumer's statistic. The article highlights a quote from President Andy Lipow of Lipow Oil Associates in Houston, TX, who says America sourced around 8% of its oil imports from Russian suppliers last year. Lipow was using figures from the Energy Information Administration (EIA).
Schumer Falsely Claims Russia Only Accounts for 1 Percent of U.S. Oil Imports | Opinion by @McCormackJohn https://t.co/rt40aSH6Qc

— National Review (@NRO) March 1, 2022
Was this a simple slip from Chuck Schumer, or was he trying to bluff his way out of a corner while defending the Biden administration's failed energy policy?
Copyright 2022, RepublicanJournal.org