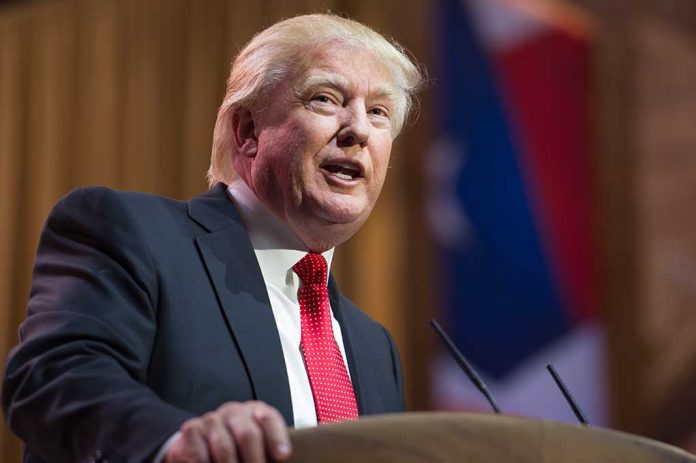 (RepublicanJournal.org) – Former President Donald Trump attended the 2023 Conservative Political Action Conference (CPAC) on March 1 through March 4, slated as the event's keynote speaker. While the conference saved its most popular candidate for last, the influential Republican appeared to have trouble promoting ticket sales and spoke to nearly as many empty as filled seats. Former Gov. Chris Christie (R-NJ) ridiculed the former president over the "half-full" room.
Christie jabs at lack of crowd for Trump at CPAC: "That room was half-full" https://t.co/fgIvW6hLTN pic.twitter.com/PHfFP4yL9D

— The Hill (@thehill) March 6, 2023
Christie sat down with George Stephanopoulos for ABC's "This Week" on March 5 to share his thoughts on the current state of Trump's campaign. He accused CPAC of no longer being the venue it once was, going as far as to call the conference "Trump-PAC," adding, "only the most desperate people showed up to speak" beyond individuals "within Trump's orbit."
Florida Governor Ron DeSantis was notably absent from the event, and Christie hinted that he remained Trump's only real threat for the primary thus far. The past New Jersey governor also speculated waning support for the Republican frontrunner was likely the reason the country hasn't seen any of the former president's distinctive rallies. Christie alleged Trump tended to gauge his power and influence by crowd sizes, adding that — as evidenced by the CPAC turnout — he didn't think the MAGA leader had the same authority he once claimed.
Trump may have lost some support, but Christie admitted the 45th commander-in-chief is still the GOP's top pick currently. POLITICO reported that CPAC announcers introduced the former leader as "the next president of the United States." For his part, the former president told his supporters he would "finish what we started" during his speech, promising to "restore the American republic to all its radiant glory."
While Trump and longshot presidential hopefuls Nikki Haley and Vivek Ramaswamy attended CPAC, several other notable Republicans, including DeSantis and former Vice President Mike Pence, opted to attend an alternative event. The Club for Growth donor retreat also occurred over the weekend, and its organizers — previous MAGA supporters — didn't invite Trump to attend.
Copyright 2023, RepublicanJournal.org