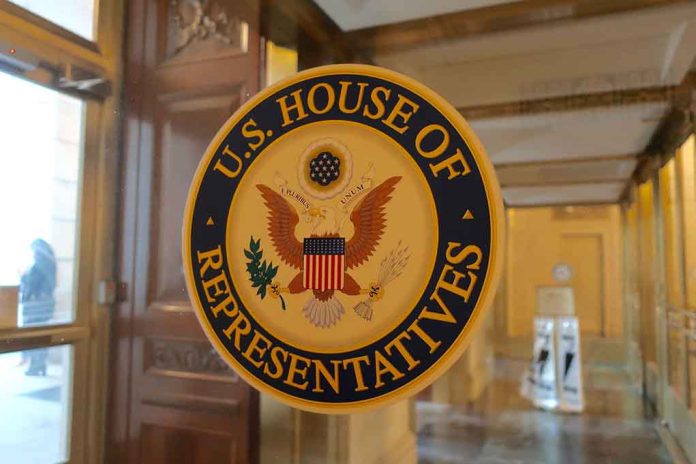 (RepublicanJournal.org) – House Speaker Kevin McCarthy (R-CA) finally reached an agreement with President Joe Biden over budgeting details that would raise the debt ceiling and avoid putting the country into default. The Republican speaker insists the Right got the better end of the deal, but some Congress members are anything but impressed with the outcome. Rep. Chip Roy (R-TX) called for the speaker's removal should the deal ultimately pass.
Flanked by a handful of his peers, Roy vehemently blasted the agreement during a statement outside the White House on Tuesday, May 30. He vowed to fight the proposal and lamented the divide tearing apart conservative leadership. He insisted that "not one Republican should vote for this deal" because, despite their concessions, they'll "get absolutely nothing in return."
The Associated Press reported Democrats compromised on issues, increasing the maximum age for work requirements to 54 for people receiving food stamps and backing for the Mountain Valley Pipeline, which will distribute natural gas from West Virginia to regions across the Mid- and South Atlantic US. In return, McCarthy agreed to fewer spending cuts.
The deal comes with a two-year budget that would halt expenditure increases through 2024 and cap them at 1% for 2025. It also offers increased funding for military spending and additional allocations for veterans.
Roy doesn't think the proposal goes far enough. He called the deal "a turd sandwich" on Twitter while disagreeing with the estimate that 95% of his peers support passing it. The Texas conservative called McCarthy's willingness to compromise a "betrayal of the power-sharing arrangement that we put in place" when Republicans agreed to the House Speaker's assignment, according to Mediaite.
Not all conservatives agree. Minority Leader Mitch McConnell urged members of the Senate to "act swiftly and pass this agreement without unnecessary delay" as soon as it reaches the upper chamber.
Copyright 2023, RepublicanJournal.org