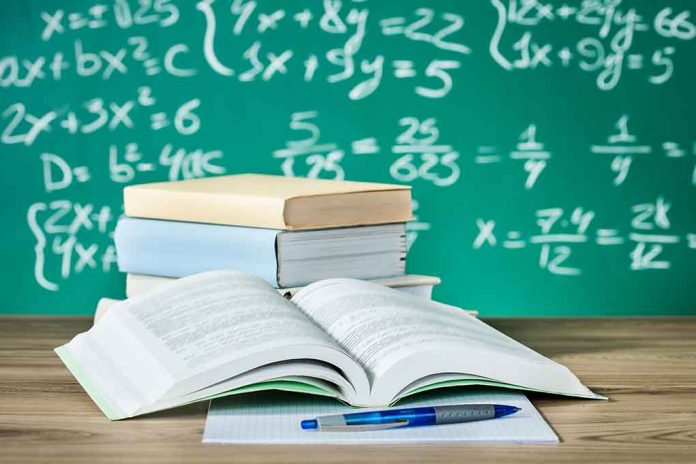 BEWARE – Racial Propaganda Is Spreading From This DISTURBING Source
(RepublicanJournal.org) – There has been an increasing focus on social justice concepts in schools throughout the United States over the last few years. Liberal commentators are generally in support of this trend despite controversy over whether these methods are the best thing for the education of kids. One Kentucky school district recently received criticism over its efforts to push left-wing ideas through the instruction of math.
Following a Freedom of Information Act (FOIA) request, Jefferson County Public Schools was forced to release the details of a training program titled "Coaching and Teaching Anti-Racist Math at the High School Level," which it had administered to teachers. The presentation, offered by three math instructors, focused on alleged "social and racial injustices" that might arise through the instruction in the subject. It also contained a diagram ranking media sources by their reliability. Conservative outlets like Breitbart and the Daily Wire were dismissed as having "questionable journalistic value" or containing "conspiracy theories."
High school students taught anti-racist advocacy in math class, by @libsoftiktok https://t.co/qD4ZSQgUtD

— Pete Mielke (@pete_mielke) August 23, 2022
One of the Jefferson County residents who filed the FOIA request noted that young people of all ethnic backgrounds have struggled with math for more than a decade. The average proficiency in the subject across the board in the county is below the national average.
Do you think Jefferson County's students would be better off academically if their teachers were less focused on social justice?
Copyright 2022, RepublicanJournal.org