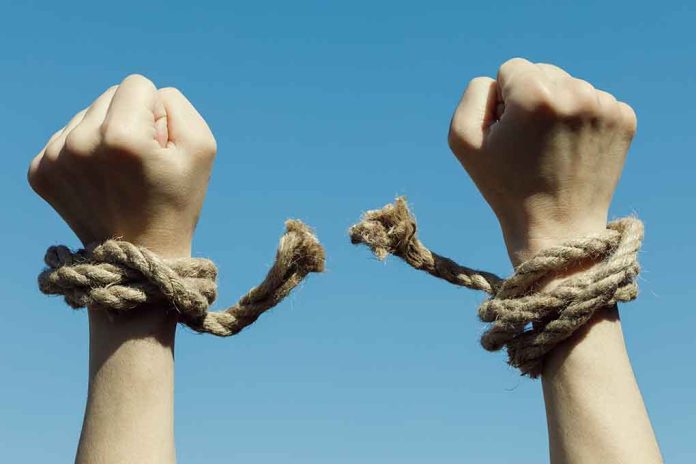 Child Predator OFF THE HOOK – The Judge's Excuse Is Downright Insane
(RepublicanJournal.org) – A transgender individual from the United Kingdom confessed to possessing a deviant collection of child images and was sentenced to 14 months in prison. Unfortunately, a sympathetic judge with the Newcastle Crown Court suspended Peter Selby's sentence for two years because the court felt the "impact of custody" would simply be too much for someone who identifies as transgender to handle.
The judge also pointed to the fact that the guilty party was making a rehabilitation effort and was not healthy. In essence, the  pervert is getting off easy for his crimes.
Investigators reported Selby amassed the litany of images over 10 years, a practice he said morphed from looking at adult content. In all, the perpetrator had over 125,000 images involving children, and over 2,400 of those were of the highest severity.
Although the judge stated anyone with an interest in the deviance depicted in the photos must have an "interest in children," they took mercy on him partially because of his transgender status.
Selby will now only have to seek counseling and remain on the offender registry for 10 years. Do you think the punishment even comes close to fitting the crime?
Copyright 2022, RepublicanJournal.org