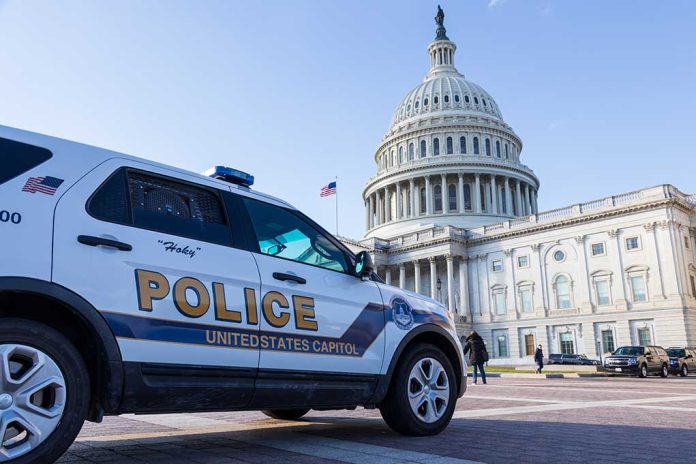 (RepublicanJournal.org) – An air of suspicion hangs over Washington, DC, in the wake of the January 6 Capitol protests. Some lawmakers are pushing for tighter security, while others question the motives of those attempting to change the law instead. Now, a formal investigation into US Capitol Police (USCP) activities is underway.
Reports suggest that the inspector general for the US Capitol Police recently initiated a probe of the agency about allegations that it inappropriately monitored the activities of federal lawmakers. Members of Congress take issue with the Capitol Police's surveillance methods and dislike its alleged practice of compiling information about particular individuals.
Inspector General Opens Investigation Into U.S. Capitol Police Following Allegations Of Spying On Members Of Congress, Staffhttps://t.co/C1Ht6HpuSy

— The Federalist (@FDRLST) February 8, 2022
Rep. Troy Nehls (R-TX) claims a Capitol Police officer entered his office without permission and photographed writings on a whiteboard allegedly discussing body armor. The officer then circulated the images within the ranks of the Capitol Police before three plainclothes officers went to Nehls' office and interrogated a member of his staff about the contents of the whiteboard. According to Nehls, the writing on the board was related to legislative proposals.
Do you think the Capitol Police should have the freedom to engage in the kind of activity described here?
Copyright 2022, RepublicanJournal.org