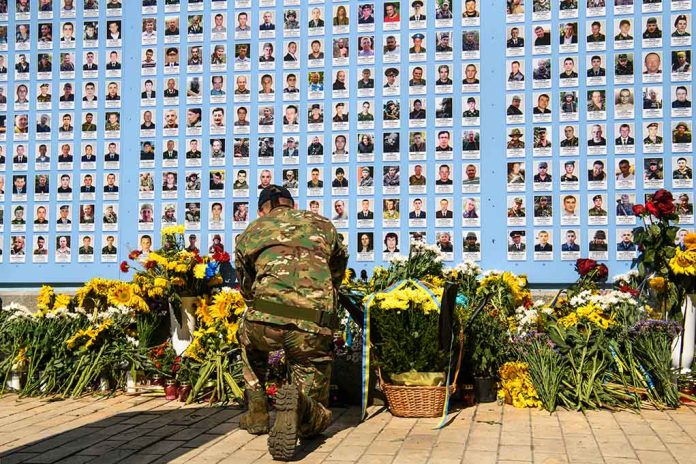 He's DEAD – And You Can Thank Joe Biden
(RepublicanJournal.org) – On August 26, 2021, President Joe Biden pulled the last American troops out of Afghanistan, a process during which 13 US military members and over 170 Afghans died. Almost one year to the day, the older brother of one of the fallen Marines took his own life across the street from a permanent memorial in his hometown in California.
Brother of Marine Killed in Afghanistan Due to Biden's Botched Withdrawal Commits Suicide at Memorial For Fallen Soldier https://t.co/MMe7csaaw4

— Brad Porcellato (@BradPorcellato) August 14, 2022
Understandably, Dakota Halverson was having a hard time accepting the untimely death of his sibling, USMC Lance Cpl. Kareem Nikoui. His mother, Shana Chappell, reported that her son would sneak out in the middle of the night and visit the cemetery where his brother had been laid to rest. She admitted to missing the signs he was suicidal as she continues to walk in her own grief.
In 2021, Chappell and her husband criticized Biden for how he acted when Nikoui's body arrived from Afghanistan.
Sadly, the grieving mother now has to bury her second child in less than a year. She set up a GoFundMe to help with the cost of laying Halverson to rest next to his beloved family member. As of August 15, she raised nearly double her goal of $20,000.
Representative Mike Waltz (R-FL) called for "accountability" for the continued pain and anguish associated with the abrupt withdrawal from Afghanistan, which is still claiming lives.
Copyright 2022, RepublicanJournal.org