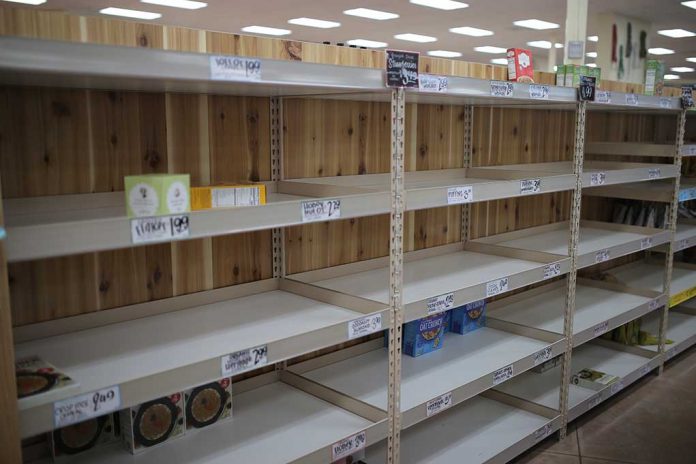 (RepublicanJournal.org) – As the public health impact of COVID-19 lessens due in part to the ongoing vaccine rollout, the economic drawbacks associated with the pandemic will start to become more obvious. Numerous and varied in nature, the first issue that springs to mind for many is the closure of small businesses. A Wall Street Journal report from April of this year revealed that around 200,000 enterprises closed permanently during the pandemic.
However, there are less obvious problems, too. Experts warn the pandemic has caused massive supply chain disruptions, and American consumers are starting to feel the pain.
Labor Shortages & Supply Chains
One unexpected factor at play has been a shortage of labor. The April jobs report (issued in May) revealed America's economy had added only 266,000 jobs that month. Analysts had predicted the creation of one million new jobs during that period.
Things have picked up somewhat in this regard since; over 850,000 new jobs were created last month. However, labor shortages are still a real issue, with employers in some business sectors in dire need of personnel.
There are also international factors at play. Yantian, the fourth-largest container port globally, located in China, has been the site of massive delays in recent weeks as Chinese authorities have introduced tighter restrictions to curb the spread of COVID-19. An international shortage of shipping containers exacerbates the problem, also.
https://twitter.com/therussophile/status/1412466968876228608
Supply Shortages for Christmas?
As we begin to leave the pandemic in the rear-view mirror, the difficulties associated with this situation will become more pronounced, especially during the holiday season. People shop more as they prepare for Christmas, and suppliers often have trouble meeting demand in a normal year. Imagine how things will be when supply facilities are chronically understaffed nationally, and global shipping routes operate at limited capacity.
Reuters released a June 29 report about this issue, revealing that suppliers of major retail companies like Amazon and Walmart plan to place their Chinese orders for the holiday period weeks earlier than normal this year. The expected backlogs will affect products of many different types, including toys and computer hardware.
So, what is the average American consumer to take from all of this? Well, if there's something someone close to you really wants for Christmas, you might want to start looking for it now. Other than that, it looks like we all need to prepare for long delivery times over the coming months.
Copyright 2021, RepublicanJournal.org