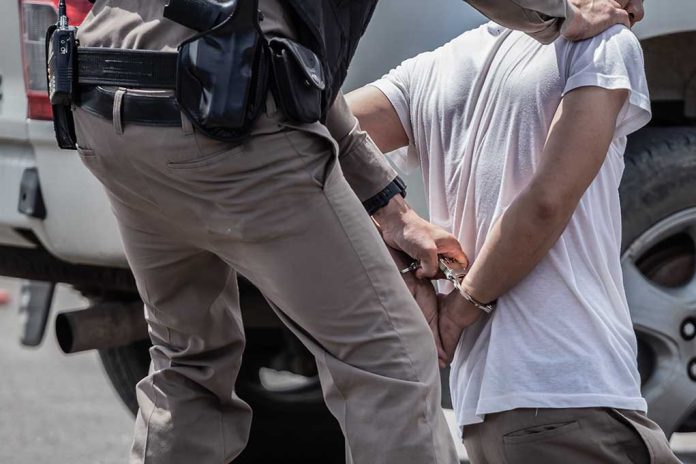 Federal Agent Going To PRISON – His Crime Is Unforgivable
(RepublicanJournal.org) – When most Americans think of people from other countries sneaking illegally across the border into the United States, they don't imagine agents are complicit in the matter. However, a recent federal court hearing found one former Border Patrol (BP) agent, Rodney Tolson Jr., conspired to traffick humans into the country. According to documents from the Department of Justice in the Southern District of Texas, Tolson pleaded guilty in July 2021 and was recently sentenced to prison for 21 months. After that, he will serve three years under supervised release.
Biden is the Big Guy in this nightmare – when's he going to jail?https://t.co/aZ7MA06tlm

— Unedited (@UneditedView) May 30, 2022
In 2019, when Tolson worked at the border in Laredo, Texas, Ronaldo Vidaurri Jr. was caught with five illegal immigrants hiding inside his truck. Upon investigation, the smuggler admitted he received help from the BP agent to cross into the United States. According to Vidaurri, he would bring an undisclosed number of migrants to the border and pay Tolson to let them through. Video evidence showed Tolson allowing the vehicles into the country without inspection.
When handing down the former agent's sentence, US District Judge Diana Saldana noted her disappointment in Tolson, stating by committing the acts, he betrayed the public's trust in him and the BP as a whole.
Do you think the sentence from the judge was harsh enough to deter this type of crime from happening again at the border?
Copyright 2022, RepublicanJournal.org