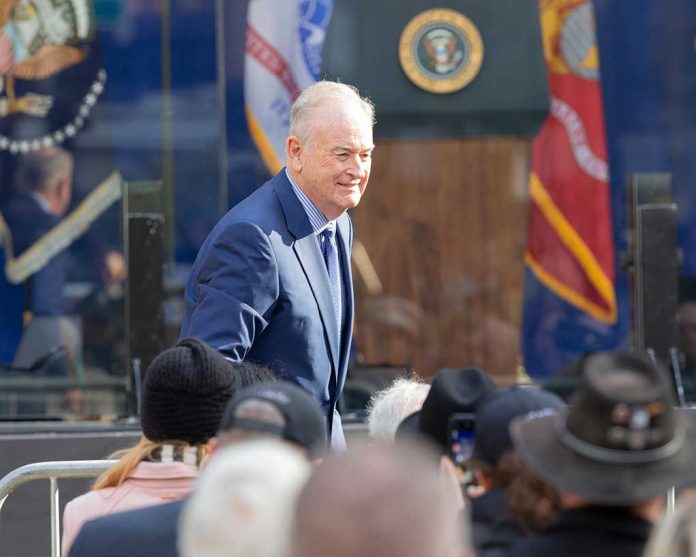 Bill O'Reilly Election BOMBSHELL – "More Dead People" Will Come
(RepublicanJournal.org) – Bill O'Reilly is one of the most respected names in conservative media. A former Fox News host and best-selling author, O'Reilly still provides scathing commentary about issues affecting everyday Americans on podcasts and in interviews. In a recent appearance on "Just the News, Not Noise," the former primetime ratings champion laid into President Joe Biden's voters for allowing the country to go to hell in a hand basket.
Bill O'Reilly says a vote for Democrats in November is a vote for "more deaths" | Just The News https://t.co/5Kd1U6kHSJ

— John Solomon (@jsolomonReports) September 9, 2022
The former Fox favorite immediately pointed out the fatal flaws in Biden's presidency, starting with the obvious issues affecting everyday Americans. The border, violent crime, the cost of living, and much more all land squarely at Biden's doorstep, and O'Reilly simply can not understand why the voters allow it. He believes all of those things will, inevitably, lead to more deaths. Instead, he sees Democrats doing all they can to continue fostering a system of dependency on the government.
The newsman puts the question in plain English, asking outright, "Wait, so you're voting for more dead people in Chicago?" He goes on to include the unfortunate numbers of migrants lost attempting to cross the southern border, which he attributes directly to Biden's policies.
O'Reilly's point is clear: a vote for Biden is a misguided ballot cast for a future filled with unnecessary tragedy.
Copyright 2022, RepublicanJournal.org