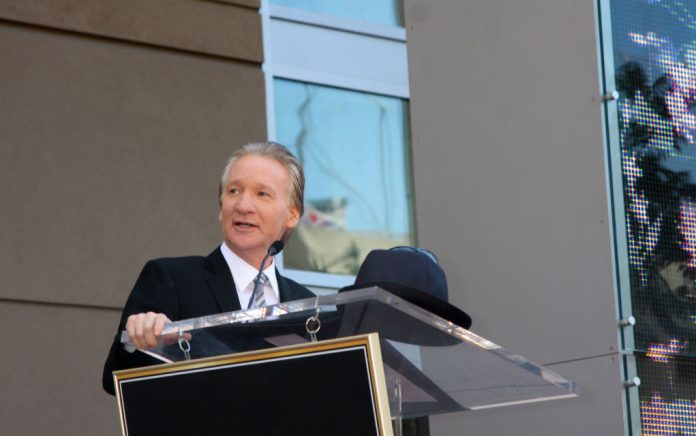 Bill Maher Tells Ron DeSantis To "Run Now"
(RepublicanJournal.org) – Governor Ron DeSantis (R-FL) has quickly risen through the ranks of the GOP. Now, the Florida governor could be the frontrunner for the Republican party's presidential nominee in 2024. Even Bill Maher is urging DeSantis to run for president.
Bill Maher defends Republican Florida Gov. Ron DeSantis from left-wing attacks. Maher says he should run for president right now. pic.twitter.com/H1HD2cS82X

— Ian Miles Cheong (@stillgray) November 14, 2022
The "Real Time with Bill Maher" host came to DeSantis' defense during a recent episode of his show after a guest, Representative Ro Khanna (D-CA), criticized the governor.
Maher mentioned the governor's fight with Disney didn't harm anyone, bringing attention to the Parental Rights in Education bill DeSantis signed. The host noted critics of the legislation had deemed it the "Don't Say Gay" bill, clarifying that wasn't the actual name.
Maher explained that DeSantis has the ability to be a typical governor who works well with others while also being a person who can get a crowd excited. The Republican's ascent and the commentator's apparent defense of DeSantis caused a bit of anxiety in Representative Khanna, who attempted to paint the governor in a bad light because he had no plans regarding foreign policy. The host quickly shot back, asserting DeSantis was a governor, adding that a state leader would have no reason to be concerned about foreign policy.
Maher also mentioned that if Donald Trump, who recently launched his 2024 campaign, was the GOP's nominee, Biden would win. However, he wasn't so sure that would be the case against DeSantis. The host admitted the showdown would be odd, given the age gap, but he asserted that America likes new things, pointing to DeSantis' three children.
Another guest, CBS correspondent Robert Costa, said this was the perfect opportunity for the governor, explaining the GOP was finally saying no to the former president. Maher agreed with the notion.
Copyright 2022, RepublicanJournal.org