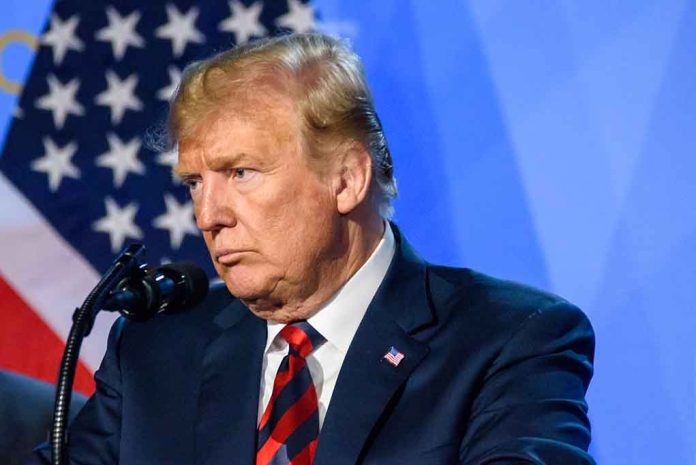 (RepublicanJournal.org) – Former president Donald Trump hopes to be back in the White House in January 2025. His political opponents have other ideas, though; they want him in court — and, if they can manage it, prison. One of the senior officials in the Trump administration thinks there's a real chance of that happening.
Trump Lawyers Meet Feds
Trump's legal team met with Justice Department lawyers on June 5 to discuss possible criminal charges related to the classified documents seized from his Mar-a-Lago home last August. In late May his legal team asked for a meeting with Attorney General Merrick Garland to discuss what they see as misconduct and overreach by Special Counsel Jack Smith. Garland wasn't at the meeting, although Smith was.
Neither Trump's lawyers nor the Justice Department has released any details on what they discussed, but since then, Trump himself has dropped hints. In one post on Truth Social, he mentioned the free pass Biden has had over his own document scandal, adding that he has "a much different prosecutor, a Trump hater!" In another he was even blunter, saying, "How can DOJ possibly charge me, who did nothing wrong." From those messages, it certainly sounds like Trump expects to be charged.
Barr Says Indictment Likely
Former attorney general Bill Barr, who held the post for almost two years during the Trump administration, thought the same. On June 6, he told CBS that the document issue is "the most dangerous legal risk" for Trump, adding that there's "substantial evidence" and saying "I'd bet [an indictment] is near." In Barr's opinion, Trump has brought it on himself. He says the Justice Department "approached this very delicately" and doesn't believe the case would have gone anywhere if Trump had cooperated from the beginning.
Senator Ted Cruz (R-TX) thought the same as Barr. On June 5, he told Fox News he believes Trump will be indicted because Garland hates him. Cruz said Garland blames Trump for the fact he wasn't confirmed to the Supreme Court, and wants to indict him in revenge.
Trump's enemies have more than one avenue of attack right now. A second grand jury in the document case has now convened. Smith is also investigating the January 6, 2021 Capitol riot, and he's looking into allegations that the White House was involved in provoking the crowd.
On June 8, Trump was officially indicted in the classified documents scandal.
Copyright 2023, RepublicanJournal.org