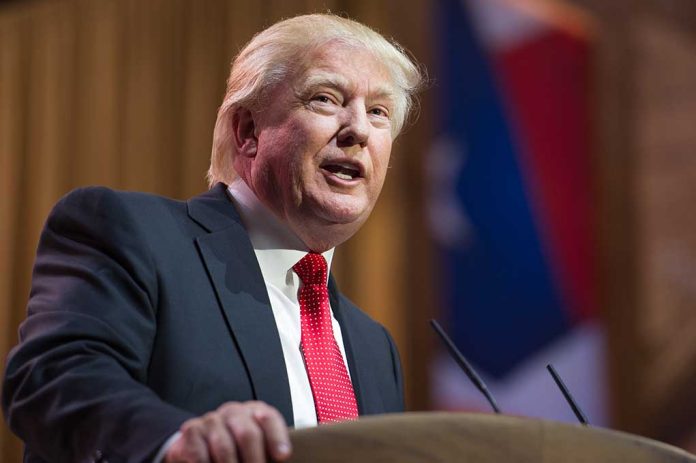 RINO Has MELTDOWN After Trump Callout
(RepublicanJournal.org) – Once among former President Donald Trump's closest confidants, past Attorney General Bill Barr has dropped firmly out of favor with the 45th president. In the most recent clash between the pair, the popular conservative denounced his fallen friend as a "RINO" (Republican in name only). Barr wasn't happy with this remark, and he has now fired back at his old boss.
What Bill Barr Said About Donald Trump
This story began when Barr criticized Trump's handling of the ongoing investigation into his alleged mishandling of classified documents. This probe stemmed from the controversial raid the FBI carried out on the 45th president's Mar-a-Lago home on August 8.
During an appearance on Fox News on Saturday, September 3, Barr stated Trump's request for a special master to adjudicate whether the documents in question had the protection of executive or attorney-client privilege was a "red herring." He added law enforcement has already examined the papers. The past official also cast doubt on claims that his acquaintance had declassified all the documents the FBI seized from his Florida residence.
Former U.S. Attorney General William Barr weighs in on the DOJ's criminal investigation into former President Donald Trump's handling of classified government records. pic.twitter.com/V8QwxPcB9b

— Jason Rantz on KTTH Radio (@jasonrantz) September 2, 2022
Trump's Response
Former President Trump took to his social network, TruthSocial, to issue a reply to Barr's criticism. The post accused the former attorney general of being a "weak and pathetic RINO," alleging the politician begged Democrats not to impeach him. Trump then criticized Barr for failing to back him in his claims about the lack of integrity in the presidential election of 2020, continuing that his attacker had been a poor attorney general for failing to exude "courage or stamina."
Is Bill Barr a RINO?
Barr wasn't about to let his newfound enemy question his Republican credentials unchallenged. On Tuesday, September 6, he appeared on Fox News once again for a conversation with Martha MacCallum. MacCallum brought up Trump's TruthSocial post, asking Barr for his take on what the former president had said about him.
Barr said it wasn't the first time he'd withstood the accusation of being a RINO. He opined that Donald Trump would throw the insult at anyone who didn't share his views about election fraud. The former AG then pointed out that he had been a dedicated supporter of the GOP for decades, saying he had handed out campaign literature for late former Republican Senator Barry Goldwater (AZ) when he was still in his teens. Goldwater ran for the presidency in 1964, losing out to Democratic incumbent Lyndon B. Johnson.
Do you think Trump's criticism of Bill Barr is fair, or is he simply siding against his former ally because of their soured relationship?
Copyright 2022, RepublicanJournal.org