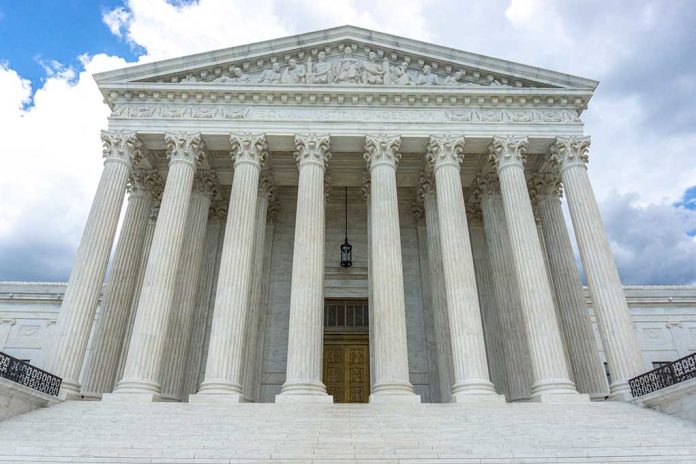 (RepublicanJournal.org) – The US Supreme Court has inspired a lot of discussion and debate over the last few months. Now that there's a 6 to 3 conservative majority on the bench, many liberals worry the court will behave in a partisan fashion. A quick look at several of the most significant rulings from the last year adds perspective.
The major Supreme Court cases to watch this fall https://t.co/WSkWQ35oY7

— TIME (@TIME) October 4, 2021
The court is still in the process of hearing most of this term's hot-button cases. Yet, it did come to a consequential ruling about abortion after Texas officials introduced a new law restricting the practice early in 2021.
The new legislation bans abortion after six weeks of pregnancy, circumventing Roe v. Wade rules by allowing private citizens to sue offenders rather than enforcing the rule through criminal law. SCOTUS allowed the law to remain in place but allowed abortion providers to challenge it in federal court.
Another key abortion case the courts have yet to decide on comes out of Mississippi. There, the state seeks to ban abortions after 15 weeks of pregnancy. If the Supreme Court sides with Mississippi in this matter (and it looks like it might), pro-life advocates will enjoy a significant win.
Also on the docket is a critical Second Amendment rights case out of New York. If applicants succeed, New York residents will enjoy a more liberal concealed carry regime (the state is currently one of the most restrictive in the nation in that regard).
2021 has already been a big year for the Supreme Court. That drama is likely to continue through 2022.
Copyright 2021, RepublicanJournal.org