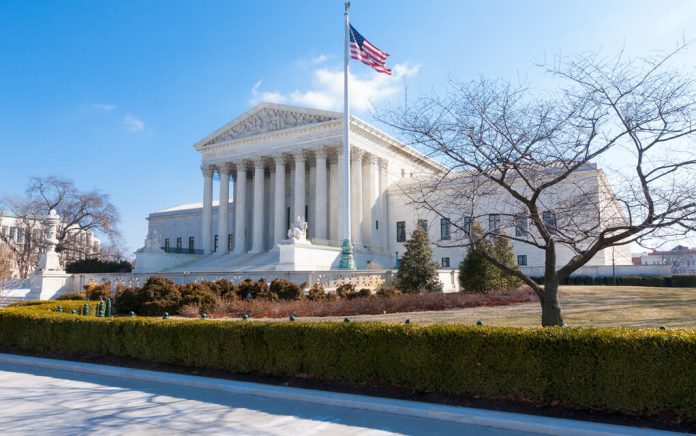 (RepublicanJournal.org) – Following Justice Stephen Breyer's announcement of his intention to retire from the US Supreme Court later this year, all eyes fell on President Joe Biden to see who his first SCOTUS pick would be. Democrats hope his nominee, Ketanji Brown Jackson, can make it through the Senate confirmation process without objections from GOP lawmakers. To that end, Brown Jackson herself is now doing her best to get conservatives to warm to her.
On Wednesday, March 2, Brown Jackson met with key lawmakers from both parties, including Senate Majority Leader Chuck Schumer (D-NY) and Senate Minority Leader Mitch McConnell (R-KY). She also sat down with leading members of the Senate Judiciary Committee. In a statement full of effusive praise for Brown Jackson's character and merits, Senator Schumer said he believed she was worthy of votes from GOP senators.
The Senate is evenly split between Democrats and Republicans, and there is some dispute over whether Vice President Kamala Harris has the authority to confirm a Supreme Court nomination. Also, Democrats are keen to get Brown Jackson on the bench as quickly as possible, meaning they don't want to waste time with legal challenges. Therefore, the White House needs the support of at least one Republican in this nomination process.
JUST IN: Supreme Court pick launches a cross-aisle charm offensive https://t.co/4C175r16NP pic.twitter.com/q9SV42tCXS

— The Hill (@thehill) March 3, 2022
Will Ketanji Brown Jackson end up on the Supreme Court bench? We'll know soon enough.
Copyright 2022, RepublicanJournal.org