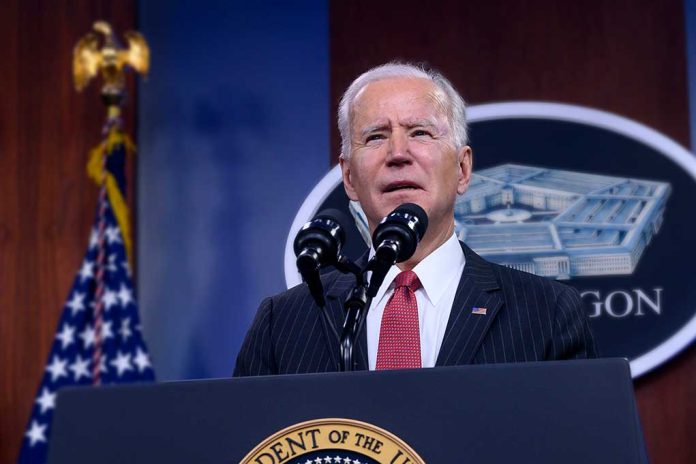 (RepublicanJournal.org) – When former President Donald Trump was nearing the end of his term of office, he underwent a test known as the Montreal Cognitive Assessment exam. The test discerns whether a given subject is suffering from dementia or cognitive impairment. Trump reportedly passed with flying colors. Now, people are pressuring current President Joe Biden to take the test, too.
A group of almost 40 Republican lawmakers recently called on President Biden to take the test in light of sustained speculation about his cognitive fitness. One of the legislators involved in this campaign is Rep. Ronny Jackson (R-TX), a qualified medical doctor who previously served as the White House physician under three different presidents. As you can see from his tweet below, Rep. Jackson is gravely concerned about the president's cognitive health and the implications it might have for the nation as a whole.
I was a White House physician to three U.S. Presidents, and I can tell you something isn't right with Joe Biden's cognitive state. My colleagues and I are AGAIN asking Biden to take a cognitive test!

More from @HoustonKeene of @FoxNews:https://t.co/Avz9ao3nro

— Ronny Jackson (@RepRonnyJackson) February 9, 2022
Jackson also insisted that this isn't a partisan issue. He claimed he had discussed the matter with President Trump during his tenure. Trump was allegedly eager to take the test to reassure the American public about his cognitive fitness.
Meanwhile, President Joe Biden flatly refuses to take a test or even entertain the discussion. Instead, he questions why so many Americans doubt his cognitive abilities. Why do you think that is?
Copyright 2022, RepublicanJournal.org