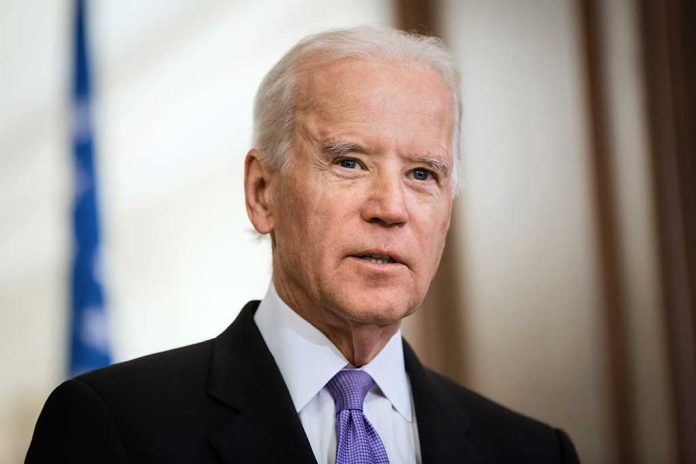 (RepublicanJournal.org) – Labor Secretary Marty Walsh recently tendered his resignation to the Biden Administration, opening the doors for Deputy Labor Secretary Julie Su to step into the position. Biden has officially nominated her to take over the role, but some lawmakers have reservations about confirming the official. They point to her eight years serving as California's labor secretary. During this time, she failed to enforce the Hollywood Child Protection Act, risking countless child actors to victimization by predators.
Biden labor secretary nominee failed to enforce Hollywood law preventing pedophiles from working with child actorshttps://t.co/7B9ZByCFJx

— The Post Millennial (@TPostMillennial) February 28, 2023
Su began her stint as California labor commissioner in 2011, staying in the position until 2018. During that time, her job entailed ensuring people conducting business in her state were following all of its labor laws. Deadline recently reported that Su failed to guarantee individuals working with children in Hollywood were adhering to part of the law requiring them to register for special permits. The process calls for applicants' fingerprints and FBI background checks. The extra steps help protect children from managers, agents, acting coaches, and others who work under pseudonyms to cheat manual National Sex Offender Registry checks on their names.
Noncompliance has been a serious issue. The escalating problem prompted SAG-AFTRA to issue a statement to Hollywood professionals in 2018, warning them of the consequences of remaining unlicensed. It quoted former Los Angeles Deputy City Attorney Mark Lambert, who promised undercover operations would start cracking down on the industry if registration numbers remained notably low. The penalty for failing to comply includes fines of up to $10,000 and possible jail time. According to the Post Millennial, Su oversaw the agency issuing 292 permits that year. After Su left her position the following year, the office issued 743 permits.
Su currently works as the Labor Department's de facto chief operating officer. Her present-day duties include overseeing the agency's workforce and budget and conducting the regular tasks of the secretary of labor.
Copyright 2023, RepublicanJournal.org