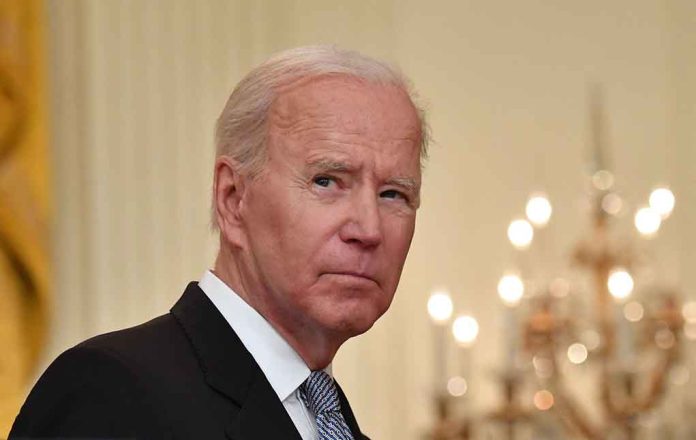 (RepublicanJournal.org) – President Joe Biden has made no secret of his desire to liberalize immigration policy, particularly compared to his immediate predecessor, former President Donald Trump. This is supposedly to promote human rights and safety. However, a new report has indicated that the real impact has been quite the opposite, particularly when it comes to migrant children.
Senate Report Accused Biden of Endangering Kids
The report, which was the subject of an exclusive report by the Washington Free Beacon, came from Senator Rob Portman (R-OH) and the Republicans on the Senate Committee on Homeland Security and Government Affairs. It revealed that there are major inadequacies in the vetting methods the Biden administration has employed when placing migrant children with host families.
In some cases, the report states, children have ended up with hosts that have criminal histories, which include violence at times. Others had histories of child neglect. In many cases, it's uncertain what has become of the children as the government has lost track of them completely.
The report also describes interactions between the authors and officials with the Department of Health and Human Services (HHS) and the Office of Refugee Resettlement. The Republicans questioned why so many young people had been allowed to end up in dangerous and uncertain situations after crossing the border. The agencies replied that "protecting unaccompanied alien children from abuse and trafficking" was not their responsibility after the process of placing the children with hosts reached completion. The report accuses the agencies of ignoring their essential duties by making this statement.
What System of Background Checks Is in Place for Hosts?
The report reveals that most sponsors who take in children do not have to undergo background checks before doing so. It reveals that the Department of Health and Human Services released around 73,000 unaccompanied migrant children into the care of adult sponsors in 2021, but it only conducted around 6,500 background checks on these people. Furthermore, the report shows that individuals who refused to undergo background checks could still take children into their care.
The report refers to potential changes that could improve the framework in this area, including measures contained in the bipartisan Responsibility for Unaccompanied Minors Act. The bill contains potential requirements for more robust tracking and background checking of underage border crossers. It would also compel the government to remove children from the care of individuals who have committed neglect or abuse.
How would you like to see the federal government change its approach to border security, particularly as it relates to the placement of unaccompanied alien children?
Copyright 2022, RepublicanJournal.org