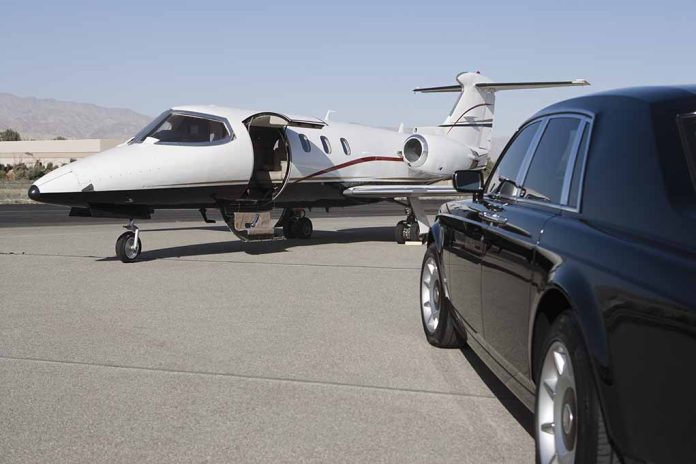 (RepublicanJournal.org) – President Joe Biden prioritized climate policy shortly after entering the White House. Many of his decisions upset private industries; fuel prices also skyrocketed under his watch. Now, commentators are accusing him of operating with a "rules for thee, not for me" mindset following his decision to visit Europe for the COP26 climate conference with an 85-car motorcade.
On Monday, November 1, Senator John Barrasso (R-WY), the ranking member of the Senate Energy and Natural Resources Committee, sought details about the carbon footprint of the president's "counterproductive" trip. In a letter to Energy Secretary Jennifer Granholm and several other administration officials, Barrasso asked how many administration staffers were in attendance at COP26 — and how much the trip was costing taxpayers.
The Wyoming senator also wanted to know what proportion of those individuals had worked from home at least 50% of the time since the outset of the pandemic. Additionally, he inquired about the total carbon footprint of the administration's travel and whether officials had implemented any measures to offset these emissions.
Senate Energy and Natural Resources Committee Ranking Member John Barrasso has called for detailed information on the carbon footprint of Joe Biden's trip to the COP climate Summit in Scotland, labelling it "bloated" and "counterproductive".https://t.co/wxgtC2u6nD

— Paul Joseph Watson (@PrisonPlanet) November 2, 2021
Of course, President Biden isn't the only one failing to practice what he's preaching. Dozens of the world's elites arrived in Glasgow for the conference via private jet, sparking bemused reactions from people across the globe.
Copyright 2021, RepublicanJournal.org