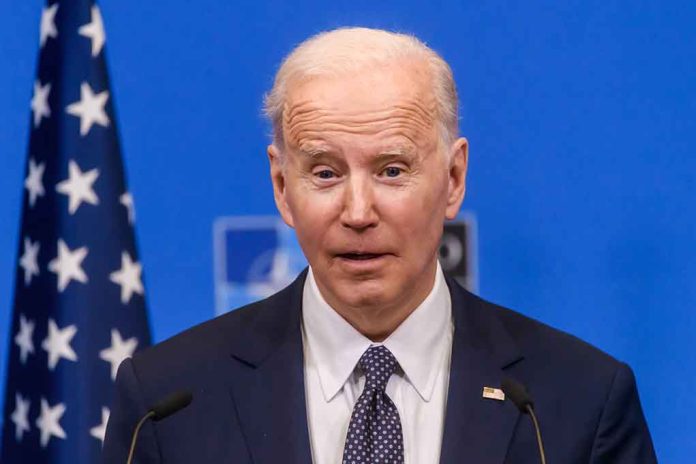 (RepublicanJournal.org) – Fox News Anchor Tucker Carlson had scathing words for President Joe Biden during a January 25 airing of his show, "Tucker Carlson Tonight." He had a special guest for the segment, Jacqui Berlinn, co-founder of Mothers Against Drugs Deaths, who blames the current administration's policies for her son's long-standing addiction to fentanyl. She claims addiction centers only enable drug use, leaving addicts without any real resources.
Mother of drug-addicted son slams Biden's drug consumption centers https://t.co/rlaoNUfSDY via @MailOnline

— The Truth Hurts You (@TheTruthHurtsY2) January 26, 2023
Carlson alleges so-called "safe injection sites" offer addicts everything they need — except treatment options. Berlinn agrees. She's asking the Biden administration to redirect funds to make addiction treatment more readily available. The Fox host pointed out how "no loving parent" would purposefully prolong their child's suffering the way injection sites do, adding the president's own son has dealt with recurring addiction problems. Unlike the typical drug addict, Hunter Biden has had access to luxury rehabilitation facilities. One such recovery center, The View, costs $2,500 per day.
In contrast, safe injection sites enable drug use by giving abusers designated locations to get high. They also maintain overdose treatment on-site. Proponents say the centers save lives and help prevent the spread of disease. Last year several senators, headed by Charles E. Grassley (R-IA) and Ted Cruz (R-TX), sent a letter to Biden, slamming the use of taxpayer money to fund such locations, which provide clean drug paraphernalia (possibly in violation of federal laws) to users. The lawmakers pointed out these programs have treatment referral rates as low as 1%, adding no one can call a place "safe" if it involves the consumption of deadly narcotics.
Berlinn agrees, lamenting that current resources merely keep sufferers addicted. She describes her son, who lives in San Francisco, as "basically in bondage" because safe injection sites provide him with "everything that he needs," save the drugs themselves, to maintain his habit. She fears if the government rolls out similar programs across the country, "we're going to see more deaths."
Copyright 2023, RepublicanJournal.org