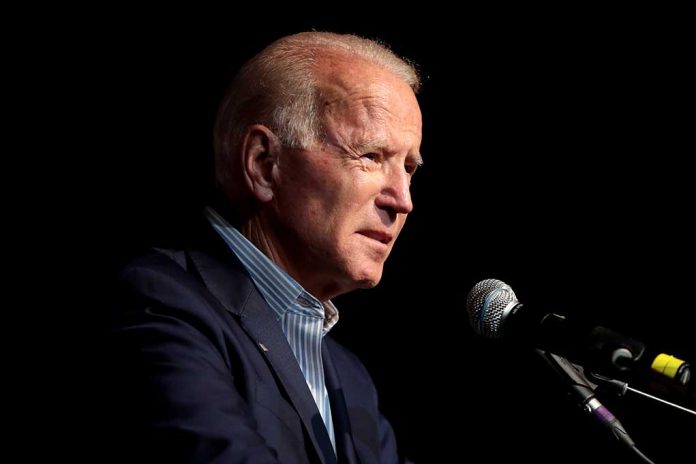 (RepublicanJournal.org) – President Joe Biden spoke at Howard University in Washington, DC, on Saturday, May 13, addressing a new generation of college graduates. He warned the mostly black audience that racism was as prevalent as ever, adding the opposition was attempting to erase black history. He alluded to the "most sinister of forces" and accused white supremacists of being the country's greatest terrorist threat, according to The New York Times.
Biden Warns Of White Supremacy 'Terrorist Threat' — 'Black History Being Erased' In Howard HBCU Grad Speech https://t.co/51gyjARXXj via @mediaite

— Mediaite (@Mediaite) May 14, 2023
Biden, who attended the 2023 graduation ceremony in academic robes, took the opportunity to stir the racist pot with much of his commencement speech. He claimed he wasn't pushing the issue simply because he was "at a Black HBCU," insisting he was always so outspoken about race and equality. Based on an excerpt provided by Mediaite, the president stated how the "harsh reality" of the United States was "racism has long torn us apart." He noted he'd learned the hard way that "hate never goes away" and promised to "stand up for the best in us."
The speech shifted briefly toward vague references implicating the previous administration, covertly vilifying past efforts "to subvert our elections." The New York Times also quoted the commander-in-chief commenting on the August 2017 clash between neo-Nazis and counterprotesters in Charlottesville, VA, after which then-President Donald Trump publicly stated, "There are very fine people on both sides." Biden condemned "those who demonize and pit people against one another," alleging bad actors might use division and dishonesty "for power and profit." He promised "[t]o stand up for truth over lies."
Fox News slammed Biden for his recent statements. "Fox Friends First" guest Chad Robichaux pointed to rampant immigration and border control issues as the country's greatest actual threats. He reminded viewers how drug and human trafficking have devastated the US in record numbers since the current president took office.
Biden began his crackdown on domestic terrorism in 2021, insisting "the protection of civil rights and civil liberties" was "a national security imperative."
Copyright 2023, RepublicanJournal.org