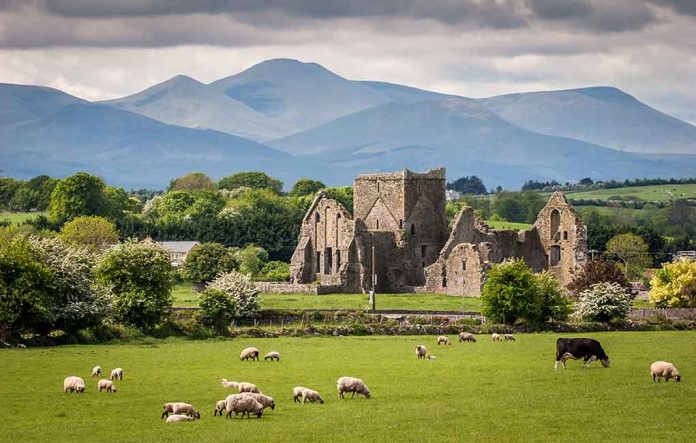 (RepublicanJournal.org) – President Joe Biden traveled to Ireland for three days to mark the country's 25th ceasefire anniversary with the UK, noting his mixed British heritage and the connections many Americans share with the region. Alongside the president were his sister, Valerie Biden Owens, and First Son, Hunter Biden. While the trip appeared to mesh politics with pleasure, with The New York Times reporting the visit served to honor the importance of "peace" and "rejecting political violence" between opposing groups, the president's choice of travel companions has publications like Breitbart calling foul.
Valerie Biden Owens and Hunter Biden Board Flight to Ireland with Joe Bidenhttps://t.co/6B4jbvYQwM

— Jim Polk 🇺🇸 (@JimPolk) April 12, 2023
Biden's trip reportedly included brief visits to towns from the president's family heritage and key landmarks in Belfast. The timing recognized the anniversary of the Good Friday Agreement, a treaty between the UK and Ireland that ended nearly 30 years of fighting. The war, also known as "the Troubles," predominantly pitted Irish Catholic nationalists against British Protestant forces. It initially began over disputes regarding the rulership of Northern Ireland.
While the presidential visit, at least in part, took on the appearance of a family vacation, the presence of Biden's sister and son, two of his "key business associates," according to Breitbart, has raised some eyebrows. Email discussions in which the three discussed ways they could capitalize on the family name at the University of Delaware's Biden Institute served as an example of their possible scheming. Valerie Biden Owens serves as chair for the institute, which received millions in anonymous donations from China after the president established it.
Judicial Watch found that Hunter Biden visited 29 foreign countries on the government's dime during Biden's time as vice president. He went to China in 2010, 2011, 2013, and 2014 — possibly using the opportunity to pursue family business interests. NBC News reported that the First Son met with Chinese banker Jonathan Li during at least one of those visits, presumably to raise money, although Biden insists the two are just friends who met socially. Still, only 10 days later, Hunter Biden became a 10% interest holder in a Chinese-backed investment fund co-founded by Li.
Time will tell whether further investments spring up as a result of the Bidens' most recent family trip.
Copyright 2023, RepublicanJournal.org