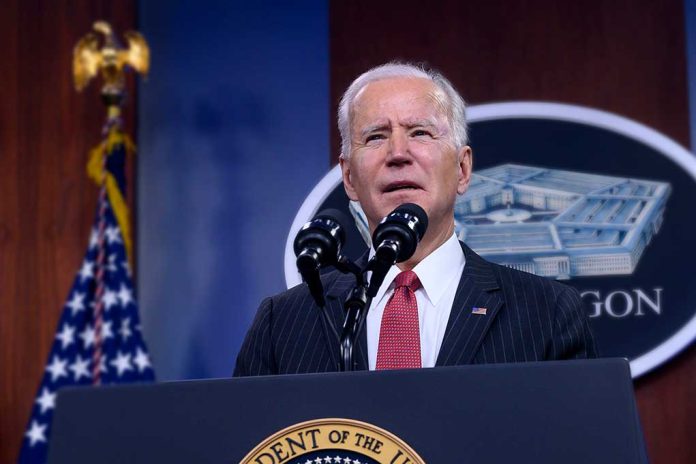 New DIRT On Joe Biden – Lawmakers Say It's Him!
(RepublicanJournal.org) – On May 17, several Republican lawmakers penned a letter to President Joe Biden in an attempt to draw his attention to what they see as a tenuous circumstance between China and Taiwan. In the letter, the legislators asked Biden to make it apparent to China that the United States would stand with Taiwan if the communist country decided to follow in Russia's footsteps.
The representatives claim the Biden administration was slow to act after Russia's invasion of Ukraine and worry that China may see the response as a signal of what to expect if it decided to invade Taiwan. In fact, the country might now feel emboldened to make the devastating move.
Threat of Chinese Invasion of Taiwan at All-Time High, GOP Warns

Via @Kredo0 https://t.co/ZFzO39hxtG

— Washington Free Beacon (@FreeBeacon) May 18, 2022
The group of Republicans wrote about Biden's mishandling of the withdrawal from Afghanistan and the inconsistency of sanctions waged on Russia, alluding to them as a sign of weakness China might notice.
The lawmakers, including Representative and Armed Services Committee member Jim Banks (R-IN), believe Biden and his administration must send a "crystal clear" message to the leaders of China. They said tensions in the area continue to rise, and it's imperative the president asserts that the US will not hesitate to defend Taiwan's sovereignty if asked.
Copyright 2022, RepublicanJournal.org