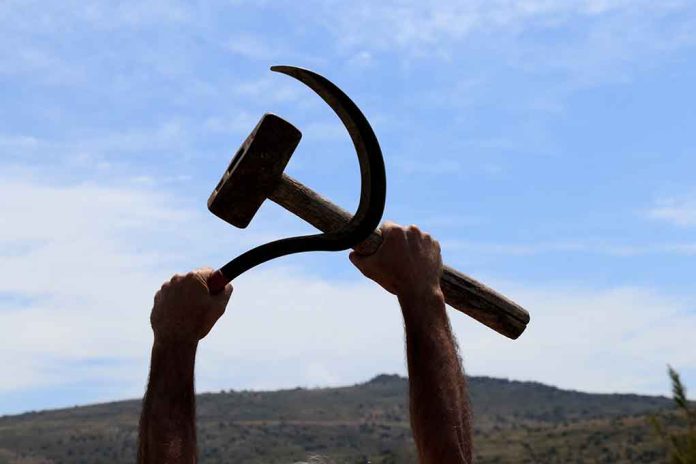 Biden Sends HUGE GIFT To The Communists – This Is Madness
(RepublicanJournal.org) – Ties between Cuba and the United States have been tense for decades. Cuba's communist government under Fidel Castro and alignment with the USSR during the Cold War soured relations with American leaders. As a result, no White House administration has undertaken extensive diplomatic engagement with Cuba for over 60 years. President Joe Biden may be the man to buck that trend, despite the disapproval of many of his colleagues in Washington, D.C.
Biden Rolls Back Trump-Era Policies on Cuba
This week, the Biden administration announced a series of new policies regarding Cuba. For the first time in six decades, the government will allow an American company to invest in a business based in Cuba and owned by Cubans. The administration will also permit flights from US airports to Cuban destinations other than Havana, remove several restrictions on financial remittances to Cuba, and bring back the Cuban Family Reunification Parole Program. The latter of these would see Cubans temporarily enter the United States to join members of their families.
This move by the Biden administration comes in spite of a doubling-down by Cuban leaders with regard to their oppressive regime. Last weekend, Cuba's National Assembly passed a law creating 37 new crimes including offenses like insulting senior public officials, privately financing journalists or media organizations, or financing organizations that seek to work against the Cuban state.
The Response
A number of lawmakers have questioned the Biden administration's logic here, and it's not just the GOP's members who are firing shots.
Senator Bob Menendez (D-NJ), who chairs the Senate Foreign Relations Committee, slammed the Biden administration in a statement on Monday, May 16. Menendez criticized the "ruthless persecution of countless Cubans" by the ruling regime in the island nation, highlighting the fact government officials had punished Cubans who chose to participate in pro-democracy protests last year.
The New Jersey senator also highlighted the fact that previous White House administrations have tried to promote democratic principles in Cuba by loosening travel laws, and these efforts have failed. Instead, the American dollars that ended up in Cuba as a result of the eased restrictions only aided in funding the communist nation's tyranny.
Senator Marco Rubio (R-FL) also took aim at President Biden over the move, releasing a series of tweets criticizing the president and his administration. He stated the president was reverting back to "failed Obama policies" and accused the administration of containing Cuban "sympathizers."
The regime in #Cuba threatened Biden with mass migration and have sympathizers inside the administration and the result is today we see the first steps back to the failed Obama policies on Cuba

— Marco Rubio (@marcorubio) May 16, 2022
What do you think President Biden's approach to Cuba should be?
Copyright 2022, RepublicanJournal.org