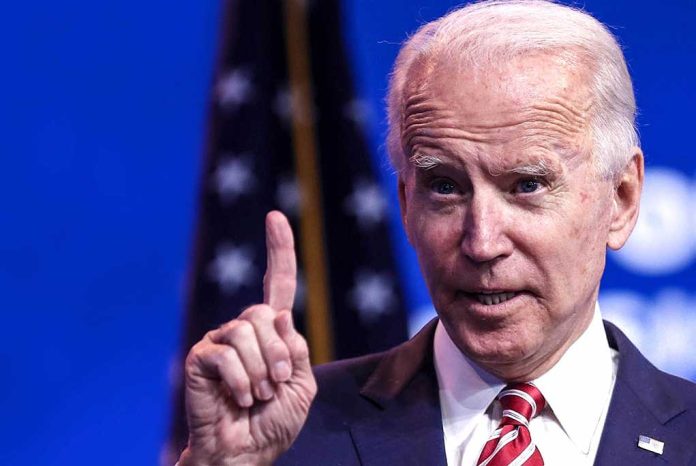 (RepublicanJournal.org) – New legislation in Uganda, which would outlaw homosexuality, has the LGBTQ+ community up in arms. The law would prohibit any promotion of the minority lifestyle and impose the death penalty on offenders who assault or groom children. The White House held a briefing on Wednesday, March 22, during which officials hinted at the possibility of sanctions against the African country if officials passed the law.
Uganda Introduces Death Penalty for Homosexual Pedophiles, Drawing Biden Administration Backlash#UgandaLGBTQRights #InternationalOutrage #DeathPenaltyDebate #NationalFile https://t.co/r882zdnDMq

— National File (@NationalFile) March 24, 2023
Press Secretary Karine Jean-Pierre and National Security Council (NSC) Coordinator for Strategic Communications John Kirby, both slammed the Ugandan government for targeting the homosexual community. Jean-Pierre asserted such legislation would increase acts of violence against people in the minority group and add roadblocks to combating HIV/AIDS. She also felt the move would harm the African nation's tourism industry and mar its reputation on a national scale.
Kirby agreed that the legislation could prove "devastating to a whole community of people" and stated that the US government had a lot to weigh before making any decisions on sanctions. He noted the impacts such a move might have on the entire country and said the US is currently monitoring the situation. The NSC coordinator stressed that the proposed reform is still in parliament, and there aren't any guarantees it will become law. He added, "hopefully, it won't pass and we won't have to do anything."
Reportedly, US sentiments have failed to impress the Ugandan government. National File shared that officials in the African country have outright mocked outside protests against the legislation, comparing the West's efforts to push homosexuality on the foreign nation to colonialism. And US officials have been notably silent about the part of the Ugandan bill that specifically targets pedophiles, which is an important point to Ugandan officials. "We have our morals… [and] we are making this law for our children," said Ugandan President Yoweri Museveni.
Copyright 2023, RepublicanJournal.org