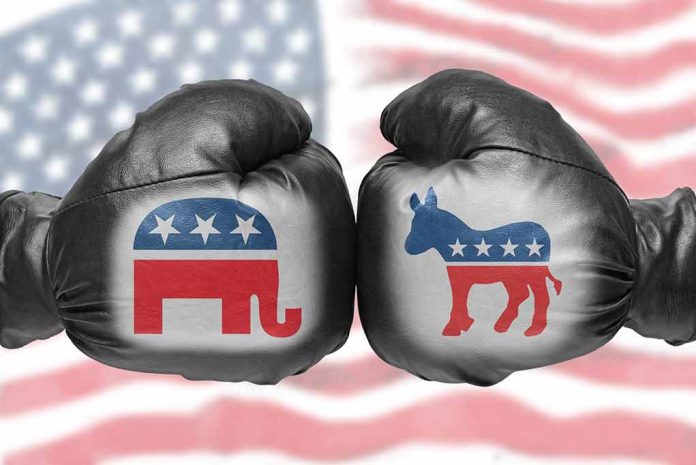 (RepublicanJournal.org) – A Republican senator has blasted President Joe Biden over his hostages-for-money deal with Iran. Senator Ted Cruz (R-TX) warned that, by handing over billions of dollars to Tehran, Biden is effectively funding both sides in the Ukraine war. While the US sends weapons and aid to the defenders, the money will let Iran build more attack drones for its ally Russia.
On September 18, Iran released five US citizens — all Iranian-Americans — it's been holding in jail for years. In return, the Biden administration has released $6 billion worth of Iranian assets that had been frozen in retaliation for sanctions-breaking. Several Iranians detained in the US have also been released. Secretary of State Anthony Blinken praised the swap, saying the Biden administration has "no higher priority than the safety and security of U.S. citizens at home and abroad."
Senator Cruz was less impressed. The same day as the prisoners were released and the money transferred to Qatar, he told journalists that Biden is asking for another $24 billion to fund Ukraine's defense forces, but "simultaneously they're announcing they're sending $16 (sic) billion to Iran."  He said Iran would use the money to build drones for sale to Russia, which would then be used to support its invasion of Ukraine, "so the Biden administration is funding both sides of the war."
Russia, and the Soviet Union before it, used to be major arms exporters; countries that couldn't afford, or weren't allowed to buy, Western weapons could rely on getting Russian ones. Now the 18-month war in Ukraine has emptied its arsenals and exposed the weakness of its defense industry, and Putin has been forced to buy weapons from countries he once supplied — like Iran.
Russia is now using cheap Iranian-made Shahed-136 kamikaze drones to pad its dwindling stockpile of cruise missiles. Cruz is arguing that it doesn't make sense for us to give Ukraine expensive weapons, and at the same time help Iran supply Putin with drones to launch at them.
Copyright 2023, RepublicanJournal.org