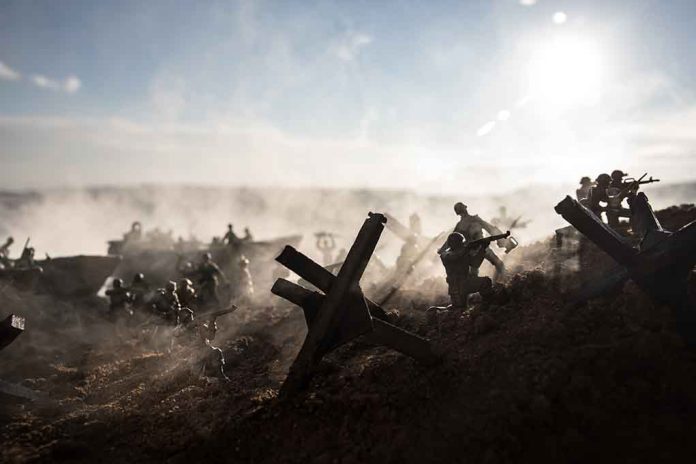 Look What Biden Quietly FORGOT To Tell America
(RepublicanJournal.org) – June 6, 2022, marked the 78th anniversary of US troops storming the beach in Normandy, France, as part of World War II military operations. People across the country took a moment to honor those who lost their lives and served in Operation Overlord, and there were ceremonies held in France to commemorate the fallen. But for President Joe Biden, showing some respect to the nation's heroes on D-Day seemed low on his list of priorities.
Jacqui Heinrich Hits Biden For Snubbing D-Day Two Years in a Row: 'They Gave a Proclamation on National Ocean Month'https://t.co/xSwdX48meM

— Mediaite (@Mediaite) June 6, 2022
Biden failed to issue an official proclamation to mark the occasion. He hasn't done so since taking office. He didn't mention the historical event until 8:45 p.m. in a post on Twitter.
Today, we mark 78 years since D-Day and honor those who answered duty's call on the beaches of Normandy. We must never forget their service and sacrifice in defense of freedom, and we must strive every day to live up to the ideals they fought to defend. pic.twitter.com/2IRTQN4uEz

— President Biden (@POTUS) June 7, 2022
Last year, he didn't even show recognition for D-Day on his social media, so this may be a step in the right direction. Still, the late timing, which may have been the 6th here but was the 7th in France, raised eyebrows.
Before the tweet's publication, Fox News' Jacqui Heinrich spoke out about his silence. In "Special Report" with Bret Baier, Heinrich noted Biden has no issues with making proclamations to note significant dates. He just did so to mark National Ocean Month on May 31 and, before that, for National Home Ownership Month. She explained all former presidents have taken time to acknowledge the importance of June 6.
Copyright 2022, RepublicanJournal.org