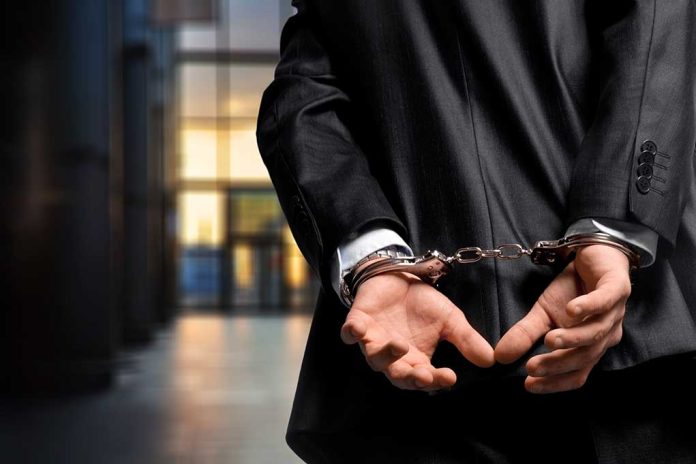 UNDERAGE MEETUP – Biden Official NAILED in Sting Operation!
(RepublicanJournal.org) – It's no secret that many high-ranking public officials and elected representatives have unsavory skeletons in their closets. However, a story about one recently departed Biden administration official is truly shocking. According to reports, the individual in question has been in police custody regarding an incident in which he attempted to meet a 14-year-old boy for inappropriate relations.
The San Diego County Sheriff's Department revealed that the Central Jail discharged Russell Rappel-Schmid early on Tuesday, July 12. Police arrested Rappel-Schmid, who worked as the Chief Data Officer for the US Postal Regulatory Commission (PRC), the previous day following the release of a video of a man, purportedly Rappel-Schmid, admitting to being a pedophile. The alleged criminal was visiting San Diego for a business meeting.
The PRC issued a statement after the video's publication announcing the alleged offender's immediate termination of employment from the agency. His profile has also disappeared from the organization's website.
Russell Rappel-Schmid had been an official with the Biden administration for two months before this incident. He previously worked as the first chief data officer in Alaska and for the US Postal Service (USPS) as an audit manager and as part of the data analytics team.
Copyright 2022, RepublicanJournal.org