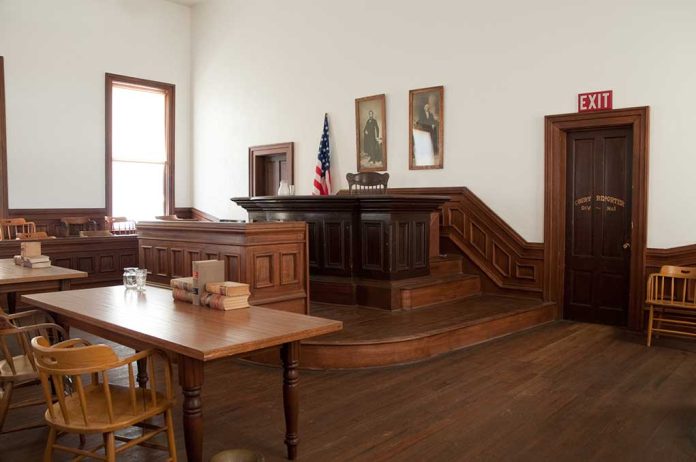 (RepublicanJournal.org) – President Joe Biden recently nominated Judge Ana de Alba, who served in the United States District Court for the Eastern District of California since June 2022, to the 9th US Circuit Court of Appeals. Her supporters at Civilrights.org claim she's "highly qualified" for the position, but opponents point to her questionable sentencing history and limited grasp of the law as evidence she's not fit for the job. Sen. John Kennedy (R-LA) cornered the judge during her May 17 confirmation hearing when he requested that de Alba define a basic legal clause.
🚨WATCH:@SenJohnKennedy asked Judge Ana de Alba, a sitting district judge nominated by President Biden to the Ninth Circuit, what the Dormant Commerce Clause is.

Judge de Alba was unable to answer a question any first year law student would know. pic.twitter.com/b5Myj2KZrh

— JCN (@judicialnetwork) May 17, 2023
Kennedy prefaced his question by noting that the clause was a legal matter de Alba would likely need to be familiar with if she served on the Court of Appeals. He then asked de Alba to define the Dormant Commerce Clause, prompting a stammering reiteration of the section's title and an assertion that it comprised part of Article I of the Constitution. The Louisiana senator interjected with a hint: "There was a big Supreme Court case that just came out of your state."
De Alba apologized before admitting that she'd never needed to apply the Dormant Commerce Clause in all her years of practice, but she promised to take the time to study its legal implications if Congress confirmed her to the seat. The Dormant Commerce Clause — Article I, Section 8, Clause 3 of the US Constitution — bars states from imposing on others' trade practices, "even in the absence of congressional legislation."
Kennedy's reference, the recent Supreme Court decision in de Alba's state, used interpretations of the clause to determine whether California's Proposition 12 was enforceable, according to Fox Business. The legislation requires food producers for the Golden State to raise calves, breeding pigs, and egg-laying hens in ethical spaces, which out-of-state producers insisted was too expensive. Judges ultimately decided California had the right to restrict those imports to products that adhered to its ethical standards.
Copyright 2023, RepublicanJournal.org