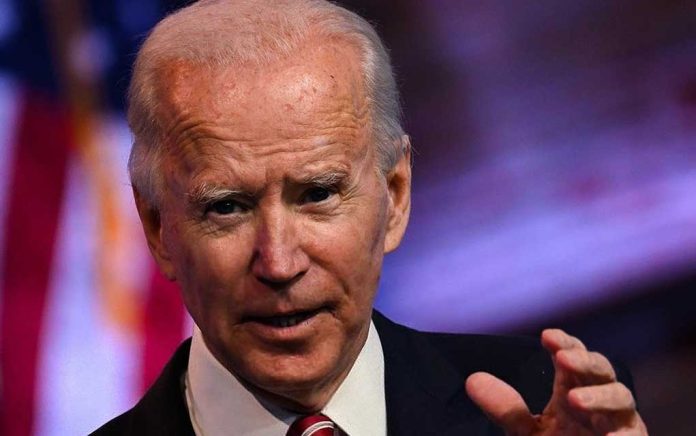 (RepublicanJournal.org) – The news landscape and how people get their information is constantly changing. Print newspapers are few and far between these days, but even mainstream news websites are losing popularity among younger age groups. Instead, many youthful Americans get daily email news digests or go to Instagram and TikTok influencers to recap what they need to know about their world. To keep up with the times, the Biden administration is deepening its relationship with social media users and considering giving social media influencers their own briefing room.
On Sunday, April 9, Axios' Sophia Cai reported that President Joe Biden's new team is trying to connect with a wide range of social media influencers to interact with voters and Americans they might not typically speak with. The administration has assigned four staffers to find these influencers and digital content creators. White House Deputy Chief of Staff Jen O'Malley Dillon informed Axios that this new program is "trying to reach young people" as well as others including "people whose main way of getting information is digital."
The US government is using hundreds of "influencers" to spread state propaganda on social media

They may soon may have a briefing room at the White House

When foreign governments do this, the US calls it "regime disinformation" and demands it be censoredhttps://t.co/6LDwzIYySF

— Ben Norton (@BenjaminNorton) April 10, 2023
This move is on par for Biden. He's already worked with Harry Sisson, a popular TikTok news influencer, and Vivian Tu, a financial guru who shares her opinion on various money topics on both TikTok and Instagram. In order to strengthen these relationships, the White House may open a second briefing room specifically for these influencers. This decision would mark a huge departure from the well-known James S. Brady Press Briefing Room that is seen on TV nearly every day.
By connecting with different influencers, especially at the state and local levels, Biden might rally more people to vote for him in 2024 if he does decide to run for president again. However, he is also walking out this plan as the legislative branch works to determine if it will ban TikTok in the US or give POTUS the power to do so. Still, if social media contacts are the future of news, then they will need a platform to share it.
Copyright 2023, RepublicanJournal.org