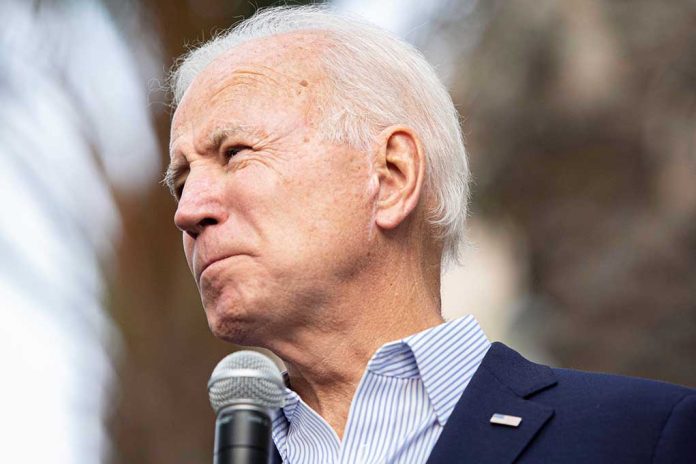 (RepublicanJournal.org) – President Joe Biden has been making fake claims about his son Beau's death for some time, despite multiple media sources calling him out on the lie. In the most recent incident, the US leader repeated the narrative to US Marines stationed in Japan, according to The New York Post.
President Joe Biden mistakenly tells troops in Japan that his son died in the Iraq war when his son actually died in Maryland from Cancer. pic.twitter.com/MFnymPjHyb

— Daily Loud (@DailyLoud) May 23, 2023
Biden visited Marine Corps Air Station Iwakuni on Thursday, May 18, where he told American troops, "My son was a major in the US Army. We lost him in Iraq." The president's insistence that his son died overseas sparked waves of backlash. Townhall called his numerous attempts to rewrite Beau Biden's death "shameless."
Even The New York Times has covered the issue. In November 2022, Biden condemned the Iraq war (instead of Russia's invasion of Ukraine) for spiking energy prices. He tried to blame the mix-up on his fixation with Iraq, stating, "because that's where my son died." Offering a fact-check, The Times noted that Beau Biden had spent time in Iraq as part of the Delaware Army National Guard but returned home in 2009 after a one-year deployment. He died stateside six years later from a malignant brain tumor.
President Biden has attempted to qualify the misstatement numerous times, insisting his son did, indeed, die due to the war because the cancer likely resulted from exposure to toxic burn pits in Iraq. The US Department of Veterans Affairs admits that the sites, where smoke and fumes concentrate from chemicals, medical waste, munitions, petroleum products, plastics, rubber, and other materials, are toxic and may cause malignancies. Brain cancer is at the top of the list.
Still, Biden's statements make a massive factual leap. No one has confirmed the president's son died explicitly due to his involvement in the Iraq war, so he has little to back his claim. Either way, Biden is inflating his son as a fallen war hero — and even if he personally believes the narrative and this isn't a political stunt, his words are a slap in the face to every American who has lost a loved one in the line of duty.
Copyright 2023, RepublicanJournal.org