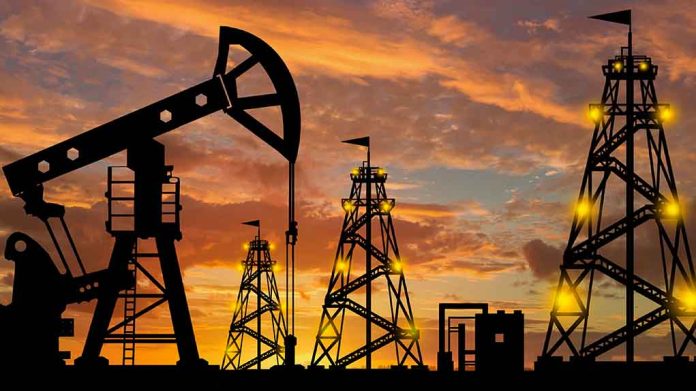 Oil Cut Is Yet Another Blemish on Joe Biden's Record
(RepublicanJournal.org) – Biden has dealt with several issues and crises during his time in office. But the president hasn't always followed what people felt was the best course of action, tarnishing his tenure. Now, he's facing more scrutiny over the Organization of Petroleum Exporting Countries' (OPEC) recent decision to cut oil production.
Cutting Production
Russia and Saudi Arabia recently agreed to slash their daily production of oil by two million barrels per day. The sudden shift is likely to further harm countries already struggling with energy prices and supply shortages. It will take an especially heavy toll across Europe, where most regions directly depend on Russia for energy.
The production cut will probably benefit Russian Prime Minister Vladimir Putin. Russia's economy continues to struggle under the weight of western sanctions, which it has for some time now. A recent drop in oil prices worsened that effect.
University of London professor Robert Singh, who works for the Department of Politics at Birkbeck, told Newsweek that the production cut had nothing to do with the war in Eastern Europe. Instead, it stemmed from oil-producing states seeking to protect their revenue in the face of a possible economic downturn.
Democratic Demands
Following OPEC's announcement, many Democrats quickly denounced the move, asserting the US needed to retaliate. In an October 10 statement, Senator Robert Menendez (D-NY) warned that the production cut would assist Russia's war efforts. The Senate Foreign Relations Committee Chairman also said the US needed to suspend all collaboration with Saudi Arabia, including weapon deals, and any security cooperation that isn't critical to protecting US assets and interests.
Meanwhile, Representatives Sean Casten (D-IL), Tom Malinowski (D-NJ), and Susan Wild (D-PA) have brought forward legislation calling for the withdrawal of US forces from the United Arab Emirates (UAE) and Saudi Arabia.
Senator Bernie Sanders (I-VT) has also called for officials to pull forces out of the region in retaliation for Saudi Arabia's relationship with Russia. Sanders suggested that if the kingdom wanted to work with Putin, then Russia could provide the country with protection instead.
Likewise, President Biden also refuted the Russia-Saudi Arabia agreement. The commander-in-chief recently suggested that the kingdom would face consequences for its decision to work with Putin's Russia. However, Biden didn't elaborate on what he meant by his comments.
Blemished Biden
It's no secret the president has had a rough time in the White House. Crisis after crisis has hounded the administration. The American public was especially critical of Biden's botched withdrawal from Afghanistan, which resulted in the loss of several US service members. Equally troubling is the fact that many families are struggling more than ever under Biden's supervision as the cost of living soars due to elevated inflation and high energy costs.
There are also serious concerns about the president's border policy, which some say has allowed immigrants to flood into the country at an unprecedented rate. Then, there is the war in Ukraine — a crucial focus of Biden's presidency that is beginning to take its toll on Americans. Now, Russia and OPEC have announced an oil production cut, which is certain to raise fuel prices in the US. Will it give Americans — especially Republicans — another angle to attack Biden just before the midterm elections?
Copyright 2022, RepublicanJournal.org