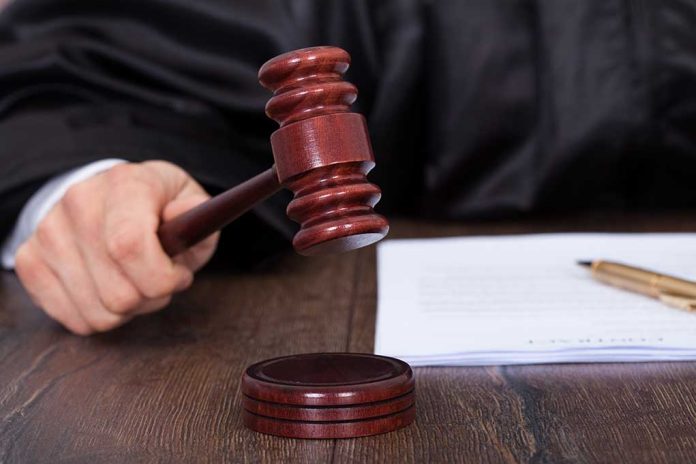 (RepublicanJournal.org) – The Washington, DC, Metropolitan Police Department arrested 43-year-old George Sydnor Jr. on April 1 for the brutal murder of 31-year-old Christy Bautista. The Washington Free Beacon reported that Judge Sean Staples, a President Joe Biden appointee to the DC Superior Court, allowed the career criminal out on bail just four months earlier. Many critics cite the incident as yet another failure in the Left's "woke" approach to crime.
Biden Judge Released Man Accused of D.C. Hotel Murder From Jail in December https://t.co/7aSt0fE678
Typical DC lawlessness.

— Steven Nimocks (@AuthorNimocks) April 5, 2023
Violent crime has been a growing problem in Washington, DC, where lenience on perpetrators has reportedly led to an explosion of offenses. The issue has become so serious that Congress recently stepped in to override proposed sentencing limits, and according to NPR, not even Biden dared to stand in the lawmakers' way.
A White House press release stated that Biden named Staples to preside over the Superior Court of the District of Columbia in June 2021. At the time, the president called the nominee and his other listed choices "extraordinarily qualified, experienced, and devoted to the rule of law and our Constitution." Yet Staples, upon taking the DC seat, opted to release Sydnor, overriding a previous judge's orders that kept the suspect in custody for two weeks without bail. The newly appointed justice made the decision despite the man's extensive criminal history, which included convictions for rape, domestic violence, and armed robbery.
Staples' irresponsible decision to release Sydnor made possible the senseless, random murder he allegedly committed only months later. Fox News reported police found Snydor in the victim's hotel room, covered in blood and attempting to light a cigarette. Bautista suffered over 30 stab wounds, most of which were in her back, although she also sustained injuries to her head, torso, neck, and spinal column.
Sydnor has multiple court dates ahead of him. He'll appear in front of a judge on May 3 for failing to check in after his release, making him a fugitive at the time of his apprehension. He'll return on May 8 for arraignment on the homicide charges.
Copyright 2023, RepublicanJournal.org