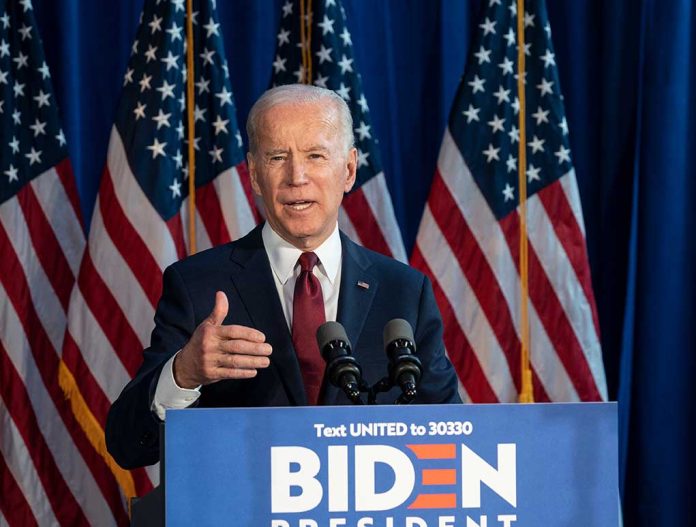 Biden Warns He Could "Drop Dead Tomorrow"
(RepublicanJournal.org) – Since he began campaigning for the White House, President Joe Biden has faced questions about his mental acuity and fitness for office. Doubts about his cognitive strength have crystallized due to a long list of gaffes. During an interview with MSNBC that aired on Sunday, October 23, the president gave a strange response when asked directly about his fitness for the Oval Office.
When interviewer Jonathan Capehart asked Biden to comment on the topic, the president accepted voters had legitimate concerns about his age. He then said people should "watch [him]" to see whether he was "slowing up." He continued by stating he could "get a disease tomorrow, drop dead tomorrow," before insisting he still had the energy to do his job properly. He then added that anyone who had doubts about his suitability for his role should vote against him.
During the same interview, Biden was asked whether his wife, Dr. Jill Biden, was in favor of the idea of his running again. He paused without explanation, requiring the interviewer to prompt him to speak again. Some Twitter users speculated it appeared the president had fallen asleep in the middle of the conversation.
BIDEN: "It's my intention to run again."

Q: "Dr. Biden is for it?"

BIDEN: *silence*

Q: "Mr. President?"

BIDEN: "Dr. Biden thinks that uh, my wife thinks that uh, that I uh, that, that we're, that we're doing something very important."

— RNC Research (@RNCResearch) October 21, 2022
Do these clips illustrate that there are issues with Joe Biden's mental acuity?
Copyright 2022, RepublicanJournal.org