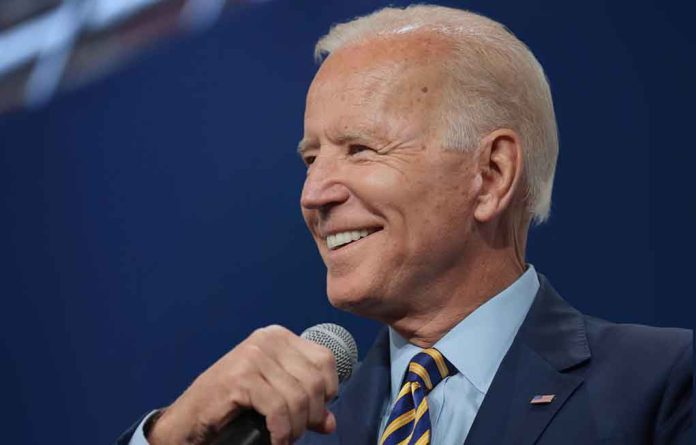 (RepublicanJournal.org) – Every year, the sitting president and their administration host high-profile celebrities, journalists, and reporters at the White House Correspondents' dinner. During the course of the evening, a comedian often jokes about current events and even the current commander in chief. This year, comedian Roy Wood Jr. held that position and wasted no time roasting the president over his age. However, President Joe Biden tried his own hand at being the funny guy, often choosing conservative politicians, such as Florida Governor Ron DeSantis (R), as the target of his jokes.
During the most recent Correspondents' Dinner at Washington, DC's, Hilton hotel on April 30, President Biden quipped that he "had a lot of Ron DeSantis jokes ready, but Mickey Mouse beat the hell out of me and got there first." This statement was in reference to the ongoing battle between Disney and Florida's GOP leader over the laws and governance at the enormous amusement parks.
Touting his 42% approval rating during the course of his speech, Biden stated that House Speaker Kevin McCarthy (R-CA) called him and asked, "Joe, what the hell is your secret?"
President Biden: "I had a lot of Ron DeSantis jokes ready, but Micky Mouse beat the hell out of me and got there first."#WHCD #nerdProm pic.twitter.com/paF9H4boP5

— CSPAN (@cspan) April 30, 2023
Biden also criticized conservative news sites, describing Fox News as "owned by Dominion Voting Systems" after the media giant paid the voting machine company $787.5 million dollars to settle a defamation settlement. While the commander in chief managed to pull off plenty of laughs during his speech, he also used this time to highlight Americans in other nations being held against their will, such as Paul Whelan, Evan Gershkovich, and Austin Tice. Biden even celebrated Brittney Griner's recent return from Russia after her arrest in the foreign country.
The return of "dozens of hostages and wrongfully detainees," according to Biden, is because of his administration's "unrelenting efforts." The president will need to continue highlighting his good work as his 2024 presidential campaign gets off the ground.
Copyright 2023, RepublicanJournal.org