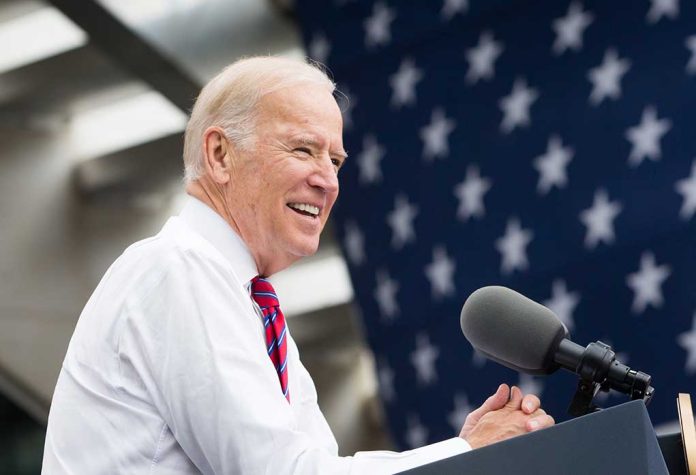 (RepublicanJournal.org) – The relationship between China and Taiwan has stood on increasingly shaky ground over the past few years, but conflict in Ukraine has caused disruptions in the United States' ability to supply supportive aid. The Biden administration reportedly plans to offer Taiwan additional support using the Presidential Drawdown Authority (PDA). The move allows the president to pull from stockpiles without approval from Congress during times of crisis.
Biden moves ahead with $500 million in weapons aid for Taiwan https://t.co/arv8gYDmFo #OAN

— One America News (@OANN) May 6, 2023
Reuters reported that Congress allocated $1 billion in its 2023 budget to send Taiwan weapons for its continued defense against China. The US government has used the PDA over the past year to provide expedited aid to Ukraine to defend the former Soviet country against Russian advances. The administration plans to begin bolstering efforts toward Taiwan by sending the island nation $500 million in weapons.
OANN explained Taiwan has become vocal about the subsequent delays in vital aid, noting China's increasingly aggressive behavior and the need for additional protection. Congressional Republicans slammed Biden in February over the slowed movement, according to Defense News, telling the president that current efforts "[were] not helping our ability to help Taiwan defend its territory."
China has ramped up its war game exercises in response to Taiwan's continued insistence that it is an independent country. Reuters shared in April that China held mock air strike drills after Taiwan President Tsai Ing-wen completed a diplomatic visit to the US. The Eastern Theatre Command, part of China's military force, published a simulated animation of the assault on WeChat, depicting two island locations exploding in a dramatic display. The opposing force has reportedly "continue[d] to maintain an offensive posture around the island."
The United States has had Taiwan's back since 1979, when lawmakers enacted HR 2479, or the Taiwan Relations Act. The legislation dictates that the US give the island nation ongoing defensive aid to keep peace within the Western Pacific region.
Copyright 2023, RepublicanJournal.org