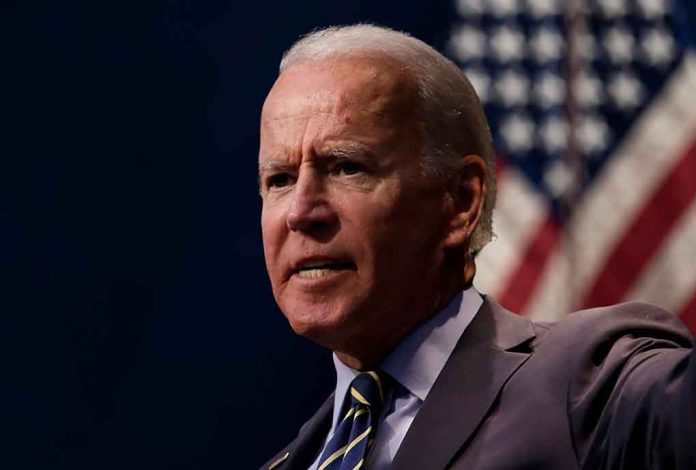 GOP Senator Chuck Grassley Writes Letter Reporting Evidence Against Joe Biden
(RepublicanJournal.org) – The Department of Justice (DOJ) and other government investigators have placed Hunter Biden's business dealings under a microscope considering accusations that his father was a part of at least some of them. Senator Chuck Grassley (R-IA) sent a letter on Thursday, October 13, to those in charge of the DOJ investigation into the younger Biden, saying he knows the FBI possesses proof of the president's involvement and calling for a probe into potential criminal charges against both men.
Joe Biden WAS aware of Hunter's business dealings, Republican Senator says in letter saying the FBI has 'voluminous evidence' of 'potential CRIMINAL conduct' by the President's son  https://t.co/b1YFczRD8h

— Granthshala News (@granthshalausa) October 18, 2022
Grassley said access to whistleblower reports provided him with evidence of his claims. He questioned why the Department of Justice (DOJ) hadn't moved forward in its investigation of the situation. The senator contended there's proof in the documents, conveying Joe Biden knew about and participated in some of Hunter Biden's problematic business dealings. He asked directly whether the FBI, US Attorney David Weiss, or Attorney General Merrick Garland had looked further into whistleblowers' testimonies.
Grassley shared the information showing Hunter and James Biden, the president's son and brother, had questionable arrangements with Chinese companies while Joe Biden was vice president. He also shared testimony regarding business dealings indicating Joe Biden had a claim to a portion of Hunter Biden's professional interests.
Despite White House denials that the president had any involvement in his son's private matters, the senator pointed to testimony, evidence, and records seemingly revealing otherwise. Grassley concluded that the documents in the FBI's custody offer "voluminous evidence" of potential criminal activity.
The senator criticized the FBI and the DOJ for biased probes, and he suggested their lack of response was damaging their "credibility" and asked for further clarification on investigations based on the whistleblower reports.
Copyright 2022, RepublicanJournal.org